President Trump seemingly called out by Cartoon Network's 'The Amazing World of Gumball'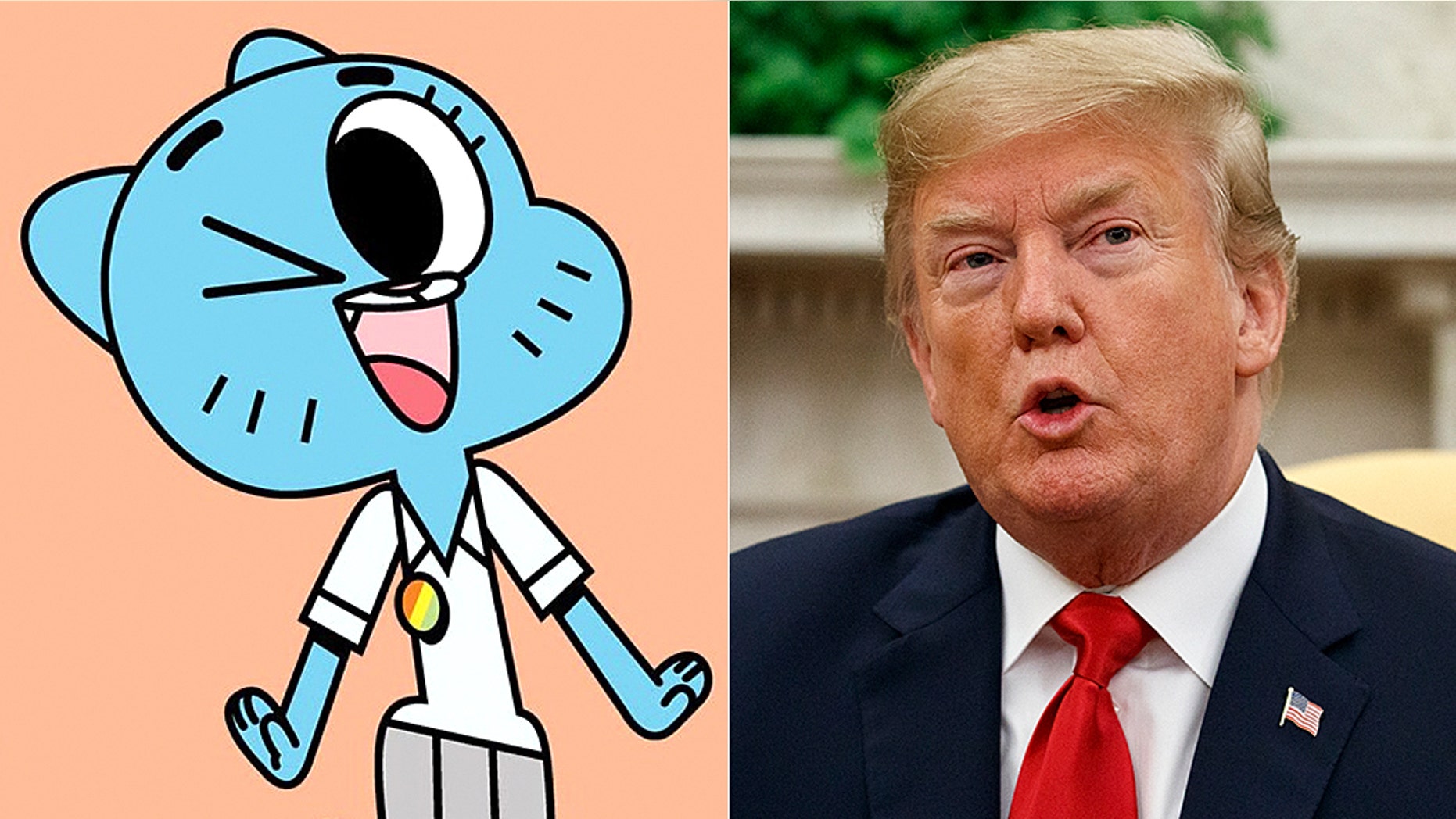 The Cartoon Network show "The Amazing World of Gumball" took a veiled shot at President Trump last week when one of the animated characters made a quip about the 1960s compared to today.
The show follows the adventures of the blue cat Gumball Watterson, who lives with his mom Nicole, an adoptive fish Darwin, sister Anais and father Richard.
The episode, entitled "Parents," chided Trump over his administration's policies and indirectly claimed that the treatment of women and minorities have not made much progress over time.
PRESIDENT TRUMP AND JIMMY FALLON ENGAGE IN HEATED WAR OF WORDS
Nicole and the family go to a grocery store to find a bargain and she pulls out a box of corned beef from the 1960s. Nicole reads on the label that the cans "can be opened by women of reasonable intelligence with limited male supervision," starting the character's diatribe.
"Well, they're from the 60s, but look only 20 cents for the whole palette," Nicole said. "I guess times were easier then...if you're a man and not a minority and more comfortable with the constant threat of nuclear annihilation. Huh! How things have changed, huh!"
CNN STAR JIM ACOSTA SHAMED AT TRUMP RALLY AS CROWD CHANTS, 'GO HOME, JIM'
The whole family then sighs, "yeah."
The clip drew some reaction on Twitter.
One user said, "y'all are sleeping on the amazing world of gumball. it low key tackles today's issues and is a show meant for both kids and adults alike. personally one of my favorite cartoon network shows!"
Another had called the show the next "Simpsons."