Polish Porn Star Calls Mel Gibson 'Abusive'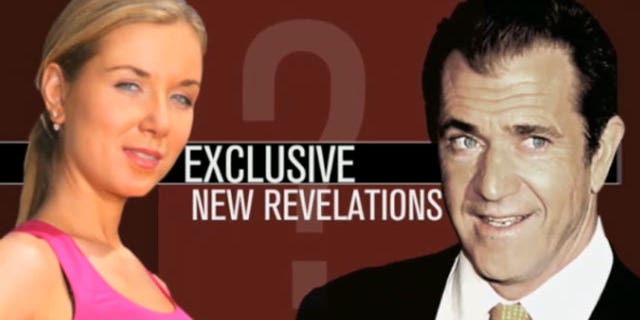 A Polish porn filmmaker who claimed she had a steamy three-month affair with Hollywood star Mel Gibson said Sunday he was abusive towards her.
Violet Kowal told Fox News' "Geraldo At Large" Gibson never hit her but when the media caught wind of their relationship he became very angry.
"He was very abusive," she said.
"He called me up screaming at me and said he would make me suffer.
"I was so scared of him. It was a huge emotional experience for me. I was close to going to the police."
FOX411: Mel Gibbons not given to violent behavior, getting new girlfriend, zoo says.
Gibson, 54, is facing pressure after ex-girlfriend Oksana Grigorieva, 40, claimed he punched her and hurt their baby, Lucia, in a drunken rage in January.
Grigorieva also said Gibson verbally abused her with obscenities and racist tirades -- and five tapes of the Oscar winner allegedly abusing her have been leaked by an entertainment website.
Kowal said she had records of calls she received from Gibson's home phone number and cell phone as proof of the relationship, which she described as "intimate."
She said she last saw him at Thanksgiving after beginning a relationship with Gibson at the end of July last year
During that time she understood the relationship between Gibson and Grigorieva was over. The couple's daughter was born in October last year.
"He never talked about Oksana or the baby," Kowal said. "It was like they weren't in his life."
The blond 26-year-old previously said Gibson was great in bed.
"Mel's great in bed. It was the best sex I've ever had," she told The National Enquirer.
Kowal said Sunday that Gibson was a "loving, caring person."
"In the beginning of the relationship everything was perfectly fine," she said.
Gibson previously denied having a relationship with Kowal, with his rep describing the story as an "absurd fabrication."
Gibson's soon-to-be ex-wife Robyn Gibson, who was married to the star for 28 years and gave birth to the couple's seven children, defended him in a statement filed in court Thursday.
Robyn Gibson, who filed for divorce in April 2009 citing irreconcilable differences, said the "Braveheart" actor never abused her or their children.