Pink's emotional VMAs speech about daughter: You 'are beautiful'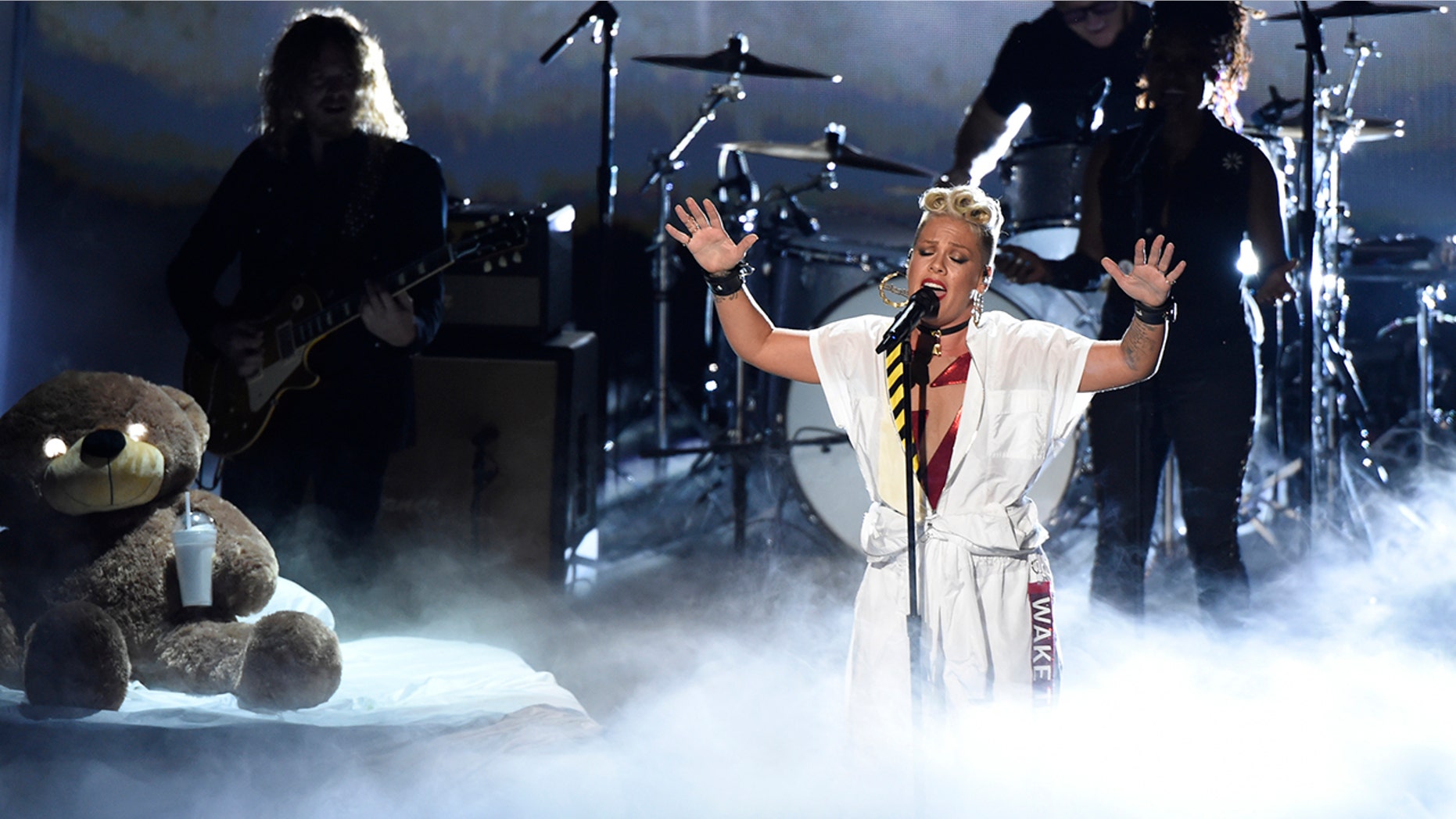 Pink addressed her 6-year-old daugther in her acceptance speech at Sunday night's VMAs.
Pink was honored with the Michael Jackson Video Vanguard Award and after performing a medley of her hits atop a car suspended from cables and riding around on a lawnmower, Pink sent her daughter Willow a message.
The Grammy-winning singer said her daughter told her recently she felt like she was ugly. Pink responded that many artists, from Jackson to Prince to David Bowie and even herself, were regularly made fun of, but pressed ahead with their art to inspire others.
"We don't change," Pink said. "We take the gravel in the shell and make a pearl. And we help other people to change so they can see more kinds of beauty."
And in closing, she reminded her daughter: "You my darling are beautiful."
As Pink left the stage she turned around to reveal a subtle anti-Trump message. A piece of fabric which said "FUMP TRUCK" dangled off of her outfit.
The Associated Press contributed to this report.