Photographer: Paparazzi Didn't Cause Madonna Horse Fall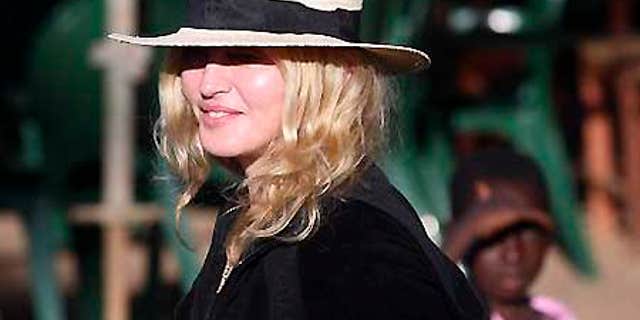 NEW YORK – A photographer who says he captured images of Madonna after she fell off a horse in the Hamptons over the weekend disputes the singer's account of how the accident happened.
Madonna's spokeswoman Liz Rosenberg says the singer took the tumble Saturday when her horse was spooked by paparazzi.
"The accident occurred when the horse Madonna was riding was startled by paparazzi who jumped out of the bushes to photograph the singer, who was visiting friends," Rosenberg said in a statement.
The singer, who recently turned 50, suffered "minor injuries" and bruises, Rosenberg said. She was treated at a Southampton hospital and was released, but she still was being monitored by doctors.
Photographer Thomas Hinton told Newsday for its online editions Sunday that "the only photographer present" when the "Material Girl" and "Like a Virgin" singer fell was Steven Klein, her host in the Hamptons, a playground for the rich and famous on the eastern end of Long Island.
Hinton said he received a tip Madonna was in the Hamptons and photographed her from a public road before and after the accident. He said he wasn't there when she fell.
Southampton Town police on Sunday didn't provide details on the horseback riding fall, which wasn't Madonna's first.
The singer was thrown from a horse in England in the summer of 2005, cracking three ribs and breaking her collarbone and a hand.
She saddled up again a couple of months later, when she was a guest on the "Late Show with David Letterman" on CBS. She and the talk show's host rode their horses outside his Manhattan studio. She said it was the first time since her fall that she had been back in the saddle.
"I have a bit of excitement tainted with fear," she said then before climbing on.
She also said she hadn't been back on a horse since that fall "because my record company is not very keen on the idea of me injuring myself."
The Saturday accident was the latest setback for Madonna. Earlier this month, a judge in Malawi denied her request to adopt a 3-year-old girl from the southern African country. Madonna, who adopted her son David there, has said she will appeal the ruling.
And late last year, Madonna and British film director Guy Ritchie, who married in 2000, revealed they were getting divorced.
Rosenberg initially told The Associated Press in an e-mail that Madonna would pay Ritchie a settlement in the range of about $76 million to $92 million. But the divorcing couple said two days later that Rosenberg's statement contained inaccurate information about the settlement and that details of their divorce would remain private.