Patricia Heaton says 'Everybody Loves Raymond' won't be back
Patricia Heaton doesn't see a future for a "Conners"-style revival for "Everybody Loves Raymond."
"I don't think it's possible now with Peter [Boyle] and Doris [Roberts] gone," Heaton, 60, told Us Weekly. "It just wouldn't be the same show."
Boyle and Roberts played Heaton's in-laws, Frank and Marie Barone, on the CBS hit. Boyle passed away in 2006 and Roberts in 2016.
In addition, Sawyer Sweetin, who starred as one of Heaton and Ray Romano's twin sons on the series, died by suicide in 2015.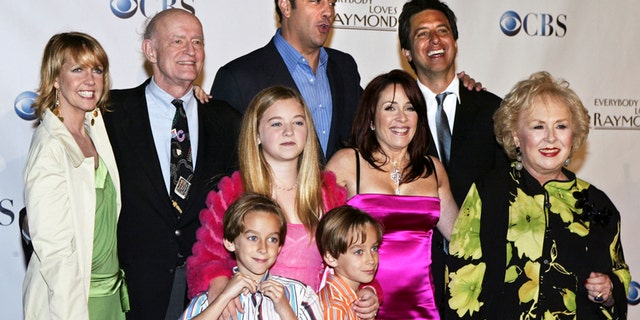 Despite the apparent impossibility of a reboot, the "Mom's Night Out" star has an idea in mind for the cast to get back together in a different way.
"It would be nice to do a special retrospective, so maybe the 25th anniversary, CBS will do something. That would be fun!"
Heaton, whose series "The Middle" recently ended, joked that she had no clue who Romano, 60, was when she kissed him for her "Raymond" audition.
"That's how desperate I was for a job," she cracked. "[I was like,] 'I don't know who that guy is in the corner, but if I have to kiss him, I'll do it.' I really didn't know who it was."