Noah Cyrus appears to react to ex-boyfriend Lil Xan announcing he's going to be a dad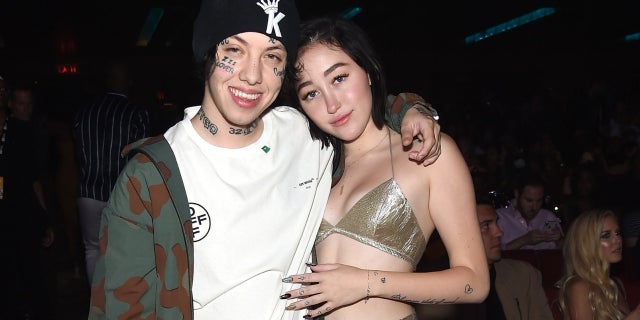 Singer Noah Cyrus posted a couple of emotional pictures on her social media following the news that her ex-boyfriend rapper Lil Xan is going to be a dad.
Cyrus, 19, posted a picture of herself on her Instagram story looking upset on Tuesday with a caption stating: "Whata day."
Later, she posted a selfie of herself with a caption reading, "I WILL be happy if its the last thing I do."
MILEY CYRUS AND LIAM HEMSWORTH ALMOST NEVER HAPPENED
On Tuesday, the 22-year-old rapper announced he and his partner Annie Smith were expecting their first child together.
"I wanted to wait but I just can't leave my fans in the dark, it's official im going to be a father," he captioned a picture of himself holding Smith.
Smith appeared to hint on her Instagram page that the two were engaged.
MILEY CYRUS TWEETS LIAM HEMSWORTH NSFW VALENTINE'S DAY MESSAGE
"I love you to the moon and stars, always baby," she wrote. "I cannot wait to call myself your wife soon."
Smith posted on her Instagram story that she had planned to make the announcement "after 12 weeks" but her boyfriend was "so excited to share this news because we are genuinely happy."
Lil Xan and Cyrus dated last summer before the two had a public split. The two accused each other of cheating before breaking up in September, Page Six reported.