Nadya Suleman wants to shake 'Octomom' persona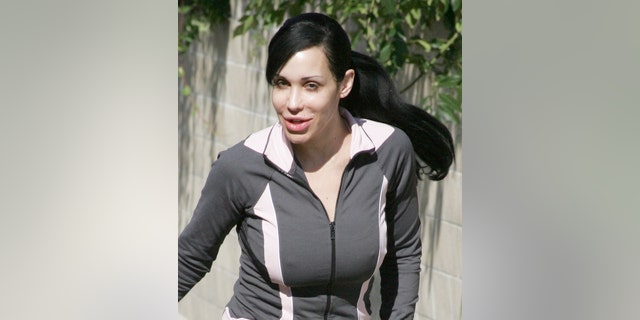 Eight years after giving birth to octuplets, Nadya Suleman is looking to shed her "Octomom" persona.
Suleman, who now goes by Natalie, said she regrets many of the life decisions she made including posing nude.
"I never set out to become an 'Octomom,'" Suleman said in today's upcoming episode of "The Doctors" in a clip obtained by People. "I've always wanted a big family -- not this big!"
The 41-year-old admitted she made poor choices in order to support her children without relying on government assistance.
Octomom charged with welfare fraud
"Rather than go get more public assistance, which I already felt ashamed of, I ended up selling myself out," she said in the clip. "At the time, it was like an investment so that I could support my family. I believe the judgment I experienced was warranted because what were people supposed to believe? All they were being fed by the media was negativity."
She quickly began to hate being known as "Octomom."
"There's nobody, possibly, who could have hated 'Octomom' more than I."
Octomom poses topless for magazine
Suleman said she has left "Octomom" behind and has returned to being a counselor.
"I own and take responsibility for my poor choices, but it's certainly doesn't take away from how extraordinary these kids ended up turning out to be."