Miss Virginia Courtney Lynne Smits talks competing for Miss USA, pursuing the United States Army Reserve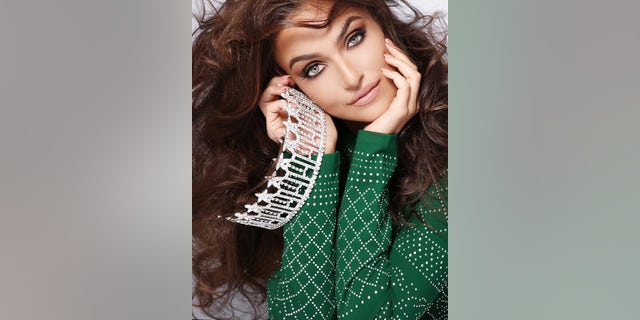 Courtney Lynne Smits, also known as Miss Virginia in this year's Miss USA competition, is giving it her all to our troops.
The 22-year-old, who is a fifth-generation member of the military, is currently serving as a psychological operations specialist in the United States Army Reserve. She is passionate about shedding a light on those who need help, particularly veterans.
She started her own organization at age 10 titled Queens for Courage, according to her profile on the Miss USA site. Now, with five years in the military, she is advocating for better access to mental health programs in an effort to eliminate the veteran/service member suicide rate — which sadly has hit close to home. And whether she leaves with a crown or not, Smits insisted she's only getting started.
MISS UNIVERSE EXPLAINS WHY SHE DISAPPEARED AFTER WINNING
Fox News spoke to Smits about pursuing Miss USA, having strong roots within the military and what makes her proud to be an American.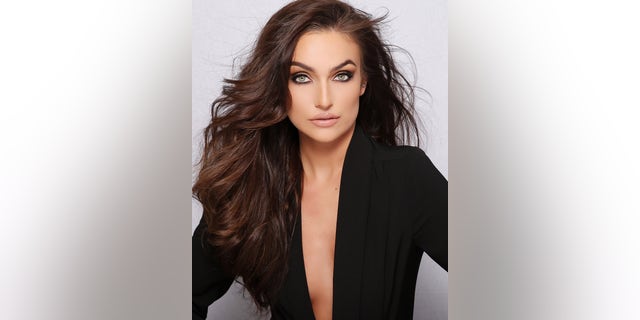 Fox News: You're a fifth-generation member of the military. What's that been like for you?
Courtney Lynne Smits: It's different, that's for sure. We moved a lot. I was born in Germany. My parents always pushed me to do what I wanted to do. I ended up joining the Army just like them. But at the end of the day, they are so supportive of my Miss USA journey and anything I want to do really. I want to do government work after college. They helped instill a lot of discipline in me, but also they helped instill the fact that I could literally be anything that I want to be.
Fox News: What was it about the military that has drawn your family in for decades now?
Smits: My great-grandfather, in particular, fought in WWII — that was something very prevalent in his generation. But it allowed my grandfather and his brothers to see the kind of change that it made for their family, so it continued on after that. Both of my parents didn't grow up in the most privileged households. My mom and my dad joined the Army… they probably wouldn't have had the opportunity to go to college… The military gave them the opportunity to travel the world, get an education, and pursue a better life for our families.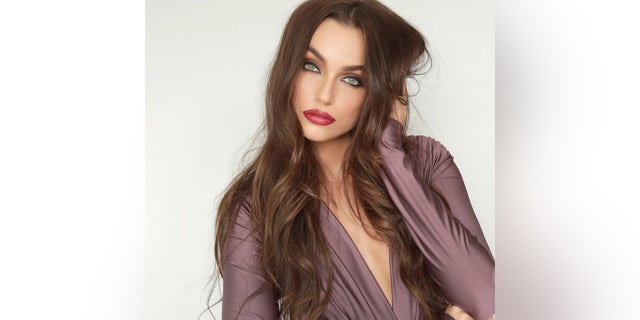 Fox News: Why did you pursue the United States Army Reserve?
Smits: It was definitely a hard decision. I was looking into the Air Force as well, but the Army gave me the opportunity to become a psychological operations specialist. It's basically a fancy term for going in and working with different communities to see how we can really help other people. We build relationships with other communities. We work with a lot of women and children to change lives. We can bring in medical care, education or anything that they really, really need.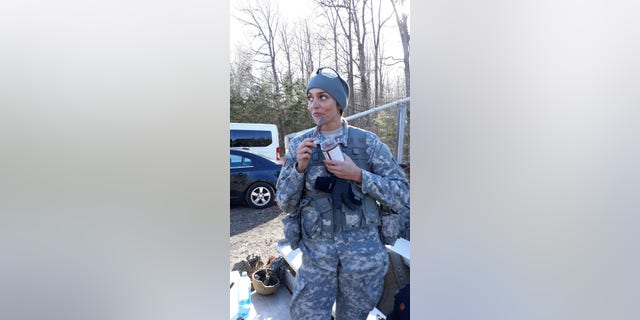 FORMER MISS USA OLIVIA JORDAN SAYS SPORTS ILLUSTRATED HAS ALWAYS BEEN THE GOAL
Fox News: With all the work you're doing, why participate in pageants?
Smits: Pageantry really gave me an opportunity to do a lot within the community. It can be a little difficult and frightening for some people who want to be involved in the community, but they don't know where to get started. I'm very, very passionate about my community service, so pageantry gave me a chance, to work with a group of people and really make a difference in our community. That's probably what drew me the most. It gave me the chance to travel throughout the entire country and help other people.
Fox News: In your five years of service, you, unfortunately, were exposed to veteran suicides. How much did that impact you?
Smits: It changed my life. There has been more than one incident. The veteran suicide rate right now is astronomical. Twenty-two veterans a day commit suicide. My very close personal mentor was the first one I experienced. And I think that's what really pushed me to… help work and lower the rate of veteran suicides.
It gave me a whole new perspective. It's something that everyone talks about, everyone hears about it, but we don't really talk about the main issue, the root causes and what's behind the scenes. This really gave me the chance to dig deeper and figure out what's exactly going on. And that in itself has been an incredible journey to see how much my brothers and sisters in arms don't feel safe after coming home from a war zone. That's something that needs to change.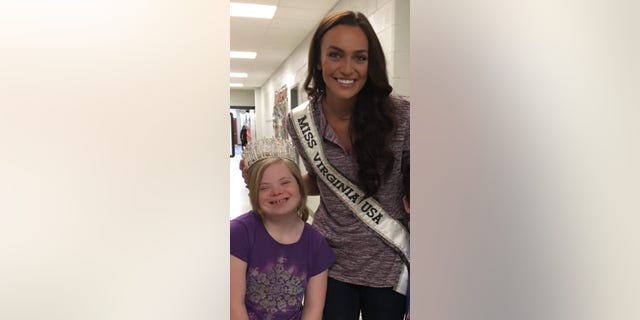 Fox News: Why is it important now more than ever to support our troops?
Smits: The people who are coming home from deployments are feeling forgotten. I know this happened a lot during Vietnam. I just read a book by Gary Sinise who talks about the same thing — military members are feeling forgotten when they come home. That's something we really need to recognize. We don't necessarily have to throw parades or anything like [that]. But we really need to thank them. We really need to be aware of what's going on in their lives. I think that contributes a lot to the suicide rates within veterans. They feel forgotten when they come home from a war zone. That's the last thing you want to feel when you come home after a situation like that.
Fox News: Some people believe pageants are very outdated and exploit women. What's your take on this?
Smits: I don't think it does. I really don't. I know some girls feel otherwise and to each their own. However, growing up in pageantry, I don't think I would be where I am today without it. It's given me interview skills that have prepared me for the workforce. I just landed a job after the Miss USA journey is over.
It's given me confidence. Everything you could possibly want your daughter to have, pageantry has given that to me, along with the discipline. People don't realize what pageants offer in the long run. They just see us on stage. They see the girls in bikinis on stage, but they don't see how far those girls get to go after the pageant is over. They don't see what the organization offers us, all the hard work we do to prepare, even if we don't come home with a crown.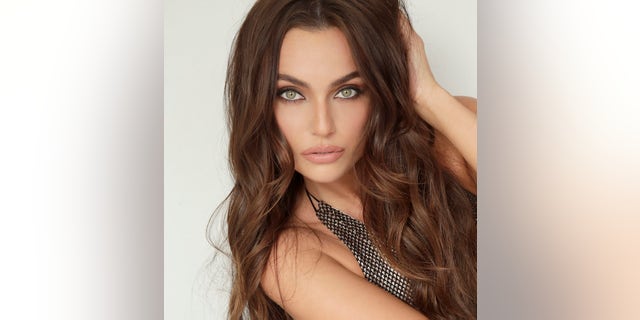 MISS AMERICA 2018 GETS CANDID ON HER POLITICAL DREAMS
Fox News: It sounds like serving your country will continue to be a priority even after the pageant is over.
Smits: I would really like to be in the military for as long as I can… I really want to continue helping veterans. I have a job opportunity to work in the Department of Veteran Services. I really want to continue servicing my country, but I also want to help our veterans as much as I can… I hope that's what people get from my appearance for Miss USA. We cannot forget our veterans. We really need to get involved and help other people… we need to get out and just do something.
Fox News: What makes you proud to be an American?
Smits: There's so much *laughs* but really, the opportunities we are given. I know there's a lot of back-and-forth going on with the government, but at the end of the day, we are afforded the opportunity to be American citizens. That alone is so incredible. We are the melting pot of the world. We have so many nationalities and races and great things going on in our country that is overlooked sometimes because of the bad stuff that's going on around the world. But I'm so glad to be a part of a nation that gives people the opportunity to live out their dreams like I'm doing right now… I'm proud to stand up as a woman and say that we can do anything in this country because we are given the opportunity as American citizens.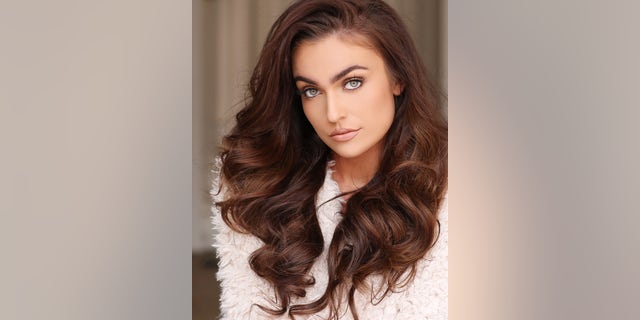 Miss USA airs May 2nd at 8 p.m. on Fox.