Miss America 2018 Cara Mund gets candid on her political dreams
NEWYou can now listen to Fox News articles!
Miss America 2018 Cara Mund is grateful to be a pageant winner in this day and age.
"It's a great honor to be Miss America during this time because we are advocating for women to have a voice," Mund told Fox News. "We are advocating for equal rights. And that's something that's been part of Miss America since it started."
The 24-year-old, who participated as Miss North Dakota, was crowned in 2017 in Atlantic City.
She now hopes to show Americans how empowering it is to be part of a non-profit organization that's recognized as a leading advocate for women's education, as well as the largest provider of scholarship assistance in the country.
"The organization started in the 1920s during a time when women were getting the right to vote. Women were becoming more politically active and joining the workforce. And here we are now almost 100 years later, still advocating for those same ideals," she mused.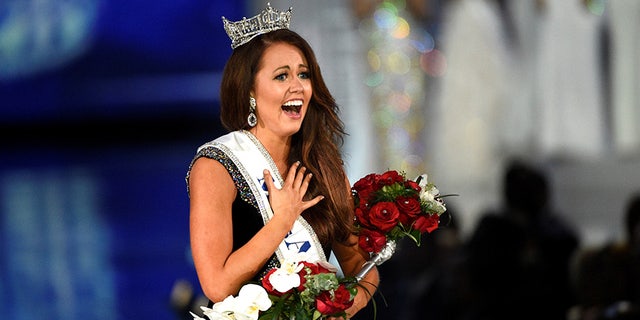 Mund, an Ivy League graduate from Brown University, said her goal is to become the first female governor of North Dakota. She insisted the Miss America pageant has made that goal more attainable.
"When I was trying to pick between schools as a senior in high school, my dream was always Brown," she explained. "But I was also worried about how I would be able to afford it financially. But through Miss America, I earned almost $100,000 and that was from my years competing. It took me about four years to win Miss North Dakota.
"And then when I finally got Miss America and I won, that was an additional $50,000. And so to say it's outdated or it's not relevant – education is one of the most important things you can invest your money in. I have a political dream and I would like to be the first female governor of North Dakota… I'm just that much more prepared."
Mund stirred headlines at the pageant when she stated President Donald Trump was wrong to pull the United States out of the Paris climate accord.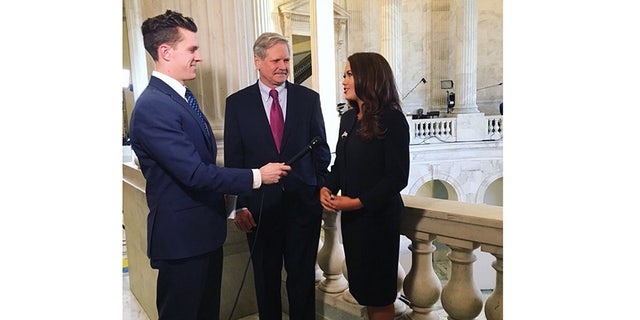 But Mund, who is the first contestant from her state to win the Miss America crown, isn't worried about voicing her opinion.
She said that inspiration comes from her relative, Victoria Claflin Woodhull, the first woman to run for president in 1870, just two months after opening her brokerage firm.
Mund doesn't envision in following Woodhull's footsteps with a bid for the White House, but she is eager to change the look of Congress. Mund said she wants to see more women elected on all levels of government.
"When I went to the State of the Union, I remember looking out and I had a really hard time finding the women in the audience," she said. "And women are only represented about 20 percent of Congress. And these are issues that are affecting both genders. So I don't understand why we're not having an equal voice heard."
Mund suspects some women may be wary of pursuing their political passions.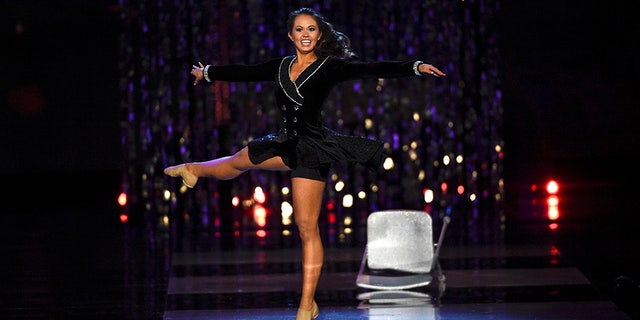 "What I realized too is it's not that women are incapable, it's just they're not running for those positions," she said. "And so, by seeing more and more women running and campaigning, it's exciting. That's exactly what I want to do. Whether I win or not, I want to show girls it's about running and being politically active."
Mund always knew she wanted to win the iconic pageant.
"I would say the idea of Miss America is something I recognized since I was 5 years old," she said. "And Miss America is a service to the community and an advocate for change. That's how I've lived my life.
"At 13, I recognized a need in my community when I had two friends who were battling cancer. And one of them passed away on my 14th birthday… I stepped in [and] thought about what we could do to help raise funds for their wishes to come true. So I've had that service aspect since I was young. And I didn't even realize what I was doing at the time. I thought I was just helping a friend."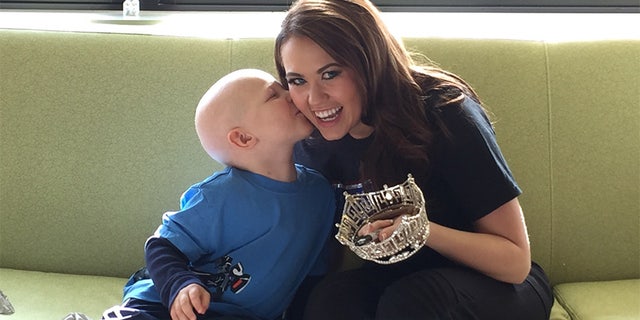 Mund graduated in the top three percent of her concentration with honors, earning a bachelor's degree in business, entrepreneurship and organizations.
She also completed an internship in the Washington, D.C. office of U.S. Senator John Hoeven of North Dakota. She's currently a National Goodwill Ambassador for the Children's Miracle Network where she visits young patients suffering from health issues in need for comfort and a friend.
Despite her success, Mund is still in awe she won Miss America. Only three women from North Dakota have ever made it to the top 10.
"My goal was to just be Miss North Dakota and make it to the top 10," she admitted. "I don't know why I didn't dream big enough. I think I just had this mentality that since it never happened before then I would never be the first one… I just remembered thinking, 'I am making history.'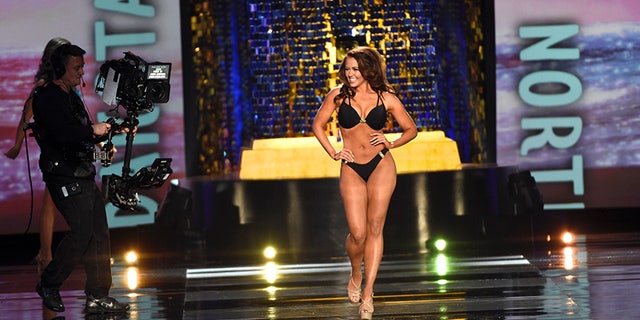 "I didn't come from a state that had all these pageant resources. We weren't known as a pageant state… And when I got called? I don't really remember a lot of it! I was just so filled with emotions… I just thought, 'There is no way this is actually happening.' Even today, I wake up every morning and I think, 'Was this a dream? Am I finally waking up?'"
But Mund has zero plans of slowing down. Her latest role, while it may appear glamorous, constantly keeps her on the road across the country on a speaking tour to discuss the importance of political engagement and education.
And over the past 10 years, Mund has helped grant the wishes of 23 Make-A-Wish kids. So far, she has raised over $78,000 for the non-profit organization. In 2011, President Barack Obama recognized her charitable efforts.
"It's funny because people always ask me how long I prepared to be Miss America," said Mund. "And I guess it's just always been my lifestyle… When I got to that stage, I just felt like I was destined for the job."