Former Miss USA Olivia Jordan says Sports Illustrated 'has always been the goal'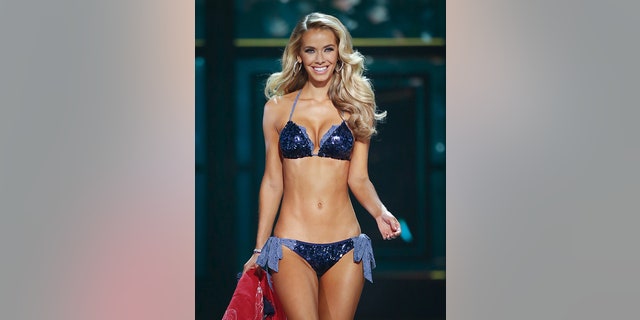 Olivia Jordan is trading in her tiara for a bikini — and she can't wait to make her big splash.
The 29-year-old Oklahoma native, who was crowned Miss USA in 2015, is set to appear in this year's Sports Illustrated Swimsuit issue for the first time. Jordan was chosen from more than 5,000 applicants and insisted this has been her ultimate dream.
Fox News spoke with Jordan about posing for SI and how participating in pageants prepared her for this big moment.
Fox News: How did you get involved with Sports Illustrated?
Olivia Jordan: Sports Illustrated has always been a goal for me before pageants were. This competition came about in particular through social media... There was an open call and anyone who hasn't had the opportunity to model for them can try it out.
I've been trying to get my agents to submit me for years. People have told me I wasn't the right style for them. It got to the point where people were telling me "you're too old." So it was really just a wonderful moment to take a little bit of my control back. I wanted to let Sports Illustrated decide whether I was too old or not the right fit for them. And I'm so grateful that they told me those things weren't true.
Fox News: How was the audition?
Jordan: … I submitted an Instagram video in March, auditioned in May in New York, got narrowed down from 5,000… I eventually got the call that I was in the final six that would be in the magazine…. By the time I actually got to the shoot, it just felt so surreal. I've been dreaming about this forever. We got to shoot in Belize and it was a photographer I always wanted to work with.
Fox News: You're going to be included in the February 2018 issue. How did you respond to the news?
Jordan: I was just so excited. When I was a teenager, I struggled with self-esteem, so I think it was a very surreal moment just to see how far I've come. I just had so much gratitude. I was someone who didn't like their body and felt uncomfortable in a bathing suit. I looked at these women and the kind of confidence they embodied… I always felt I was out of my league… It's hard to fully realize when a life dream has come true. But it really is coming true.
Fox News: You previously said that after Miss USA, you feared public failure. Why?
Jordan: Being Miss USA was the first time I've ever been in the public eye in any way. It was the first time I was exposed to online bullies and all of these things that anyone in any kind of public position has been in. But it made me really scared.
My fans have such high expectations of what I could do and should do. And I want to keep impressing them, inspiring them in some ways. You don't want to be pulled apart by people… I think being in the public eye made me more self-aware in some ways. And in some ways, that's good… But in some ways, I really had to get past that fear.
Fox News: How did pageants prepare you for this moment?
Jordan: Acting has always been my goal and I was modeling to make a living while I did auditions and attended classes… And when you're a swimwear model, Sports Illustrated is what you aspire to do. So that was very high on my radar for over a decade. The pageants came about because I was honestly frustrated I wasn't getting the kinds of auditions and roles I wanted to get.
I've always watched pageants and been interested in them, but Sports Illustrated was a fit for my long-term goals…. Pageants, in my mind, were a backup career… I knew I had to work hard at it to make that possible. And with any goal, you have to work hard to make those goals come true.
Fox News: In the past, you were told by casting directors to lose weight. How did you cope?
Jordan: When I started modeling, I was 14 and there was a lot of pressure. When you're young, people see the potential of your career. There was a lot of pressure to be able to fulfill that. Very early on, I was told I could make it, but I would have to lose inches off my hips. But realistically, this is how my body's shaped. So it was really unrealistic for me to lose weight. And then I had to learn that lesson the hard way. I did really get into unhealthy patterns. I had to take a step back from modeling. I decided to get my degree and go to Boston University.
When I came back to modeling at 21, I was then told all the time "You're too old to be modeling." "You need to lose weigh; you need to get different surgeries." There was just so much crazy feedback. But the more I was confident in myself, the less negative feedback I got. I think you just have to find the right people in the business to work with.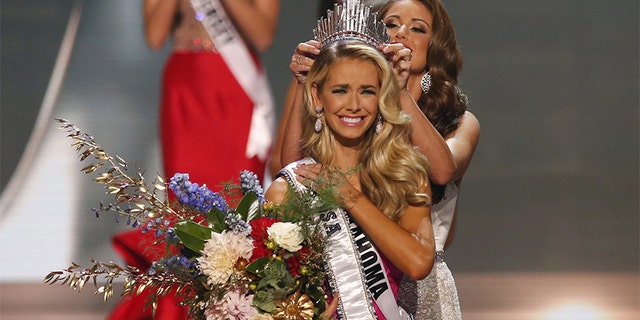 It's really not healthy for me to be a size zero when I'm not. I think I had to do a lot of growing up and I had to realize modeling wasn't all I can offer in the world… When I started receiving that negative feedback, I took it so differently than when I did at 14. At that age, I was like, "Yes, ma'am, I'll lose as much weight as you want." Now it's like "No, thank you. That's not for me."
Fox News: It's been said Sports Illustrated celebrates different body types.
Jordan: I think that's why I always connected with SI… Even when I was being told at 14 to lose weight and my agent would show me these Vogue cover models, I would literally bring in issues of SI and go, "I think these are more realistic standards"… To me, it's always been a celebration of natural, real bodies. And they're getting better at that in being more inclusive. I'm so excited about it because it's good for all of us… You don't have to fight to be one version of beautiful.