Military Channel Debuts 'Triggers,' New Series on History of Modern Weapons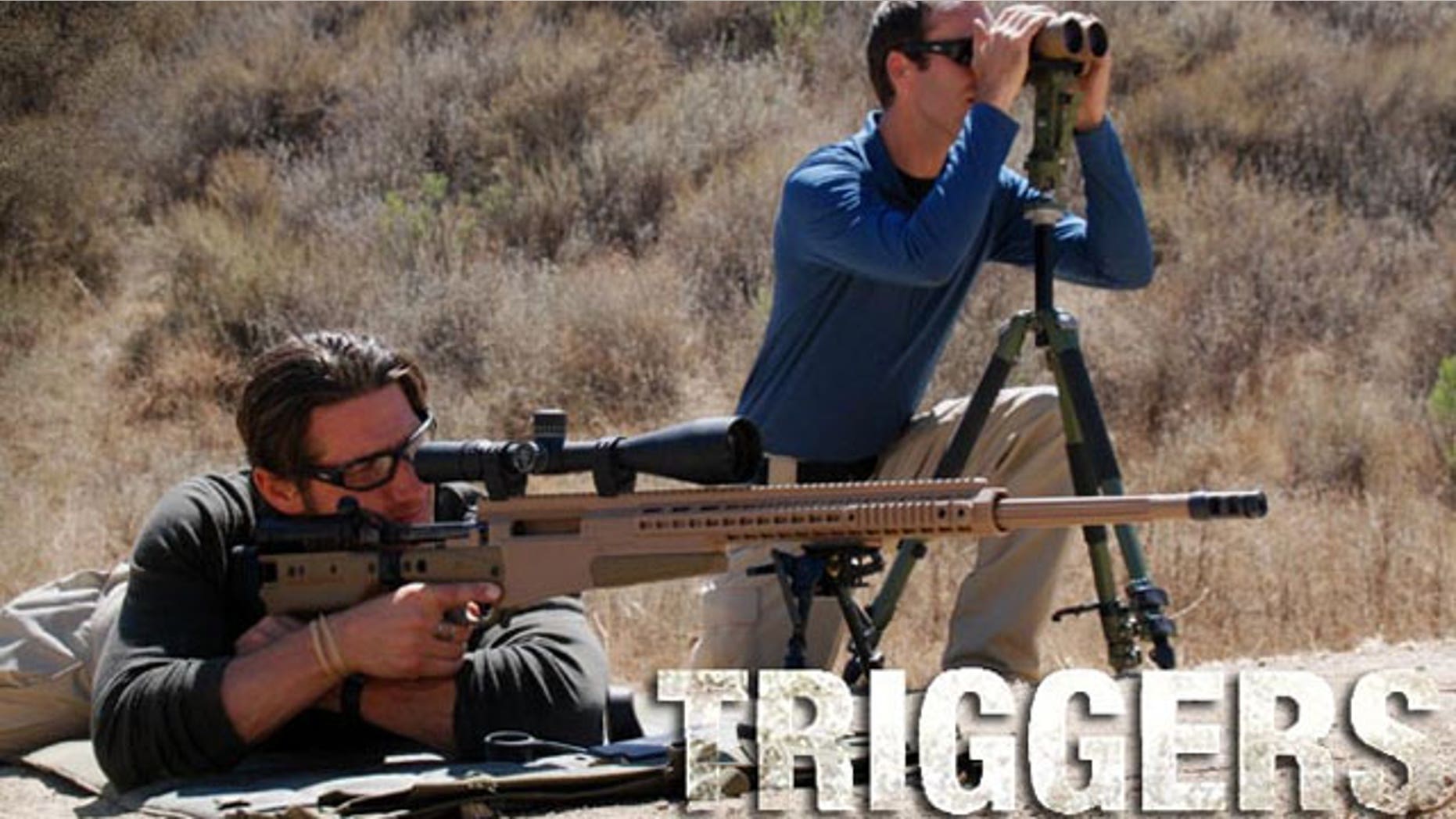 Want to know all the details surrounding the evolution of firearms and the role history, science and technology have played in changing the face of combat?
Then you have come to the right place.
Former Army Ranger and Air Force Pararescueman Wil Willis has joined forces with the Military Channel to host its latest jaw-dropping series "Triggers: Weapons That Changed the World."
USO Prez Praises Hollywood's Biggest Military Supporters.
"I'm hoping that the viewers learn a little bit about the history of the weapon systems that are currently used today, and what they were specifically developed for. I also want them to take away that there is a seriousness that comes with using these weapon systems," Willis told FOX411's Pop Tarts column. "We do a terminal ballistics, basically an explanation of what happens when a bullet hits a target, and it's educational, but at the same time, it's to educate the viewer in what's actually happening when a bullet strikes something. It's not a toy to be played with; these things are very serious."
Willis hopes the six-part series may give those staunchly opposed to guns a fresh perspective.
"The Second Amendment is very clear about the right to bear arms, and I don't think that it's something that I need to get in there and argue a whole lot. But I think that the most common misconception is that gun ownership promotes violence, gun violence, in the United States because typically, gun violence isn't perpetrated by people who legally own guns," he said. "It is perpetrated by people who are criminals.So legal gun ownership is something that a lot of people have a misconception about: that if you own a gun, you are perpetuating violence in the community, and I don't think that that is a fact at all."
And if Willis could spend a day out shooting with one Hollywood star?
"I would love to go shooting with Tom Selleck. Tom Selleck is a huge supporter of the military he's a quiet professional and I think that he's somebody that is very educated when it comes to guns," Willis said. "I would love to go shooting with Tom Selleck."
Tom, are you listening?
"Triggers: Weapons That Changed the World" premieres Wednesday, November 30 at 10PM EST on Military Channel.