Michelle Shocked concerts canceled after anti-gay remarks at show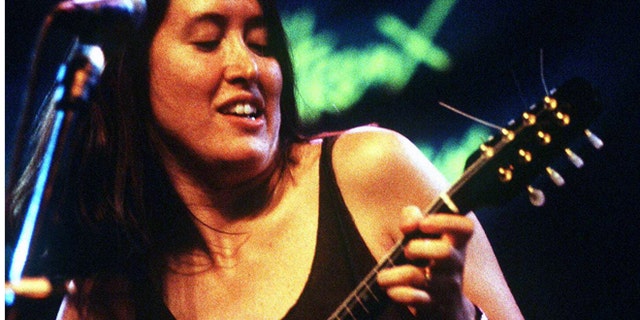 Folk singer Michelle Shocked is getting more publicity than ever before, but it has nothing to do with her music.
The 51-year-old singer allegedly made anti-gay statements while on stage during a performance on Sunday.
"I live in fear that the world will be destroyed if gays are allowed to marry," Shocked told the crowd at Yoshi's, according to San Francisco news site, sfist.
She reportedly added: "You can go on Twitter and say 'Michelle Shocked says God hates f**s."
And since her unexpected speech on stage, it seems many music venues don't want to be linked to the singer.
Two of her shows in California have since been cancelled, according to E! News, and her Seattle show has also reportedly been taken off her touring schedule.
ETown, a venue in Boulder, Colo., announced on their Facebook page that their Shocked show was no more.
"In light of recent developments, eTown must cancel the upcoming concert with Michelle Shocked, originally scheduled to take place in May at eTown Hall," the post read.
SPACE in Evanston, Ill., wrote a similar message, canceling their May 5 concert.
"Many of you have reached out already following an ugly rant given by Michelle Shocked at her show in San Francisco last night," the venue wrote on Facebook. "After speaking with the promoter of that show about the nature of the remarks, it's clear that this is no longer a show we're willing to put our name on."
Shocked's reps did not immediately return FOX 411's request for comment.
Shock first gained attention in 1986 with the album "Texas Campfire Tapes" and had several charting albums dating into the early 1990s. The singer was continuously questioned about her sexuality over the years, but refused to say whether she was gay or straight. She was married for 12 years and divorced in 2004.