Michael Phelps' model girlfriend revealed, says she's up for anything (except nudity)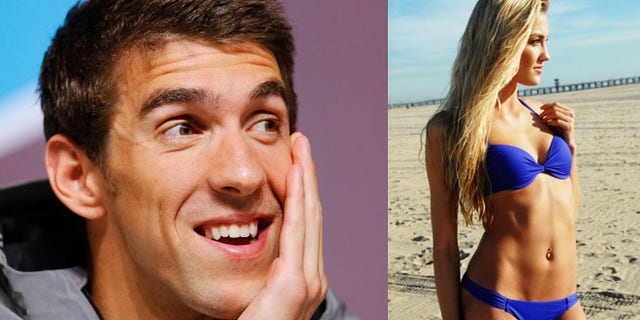 Michael Phelps has become one of the biggest stories of the summer Olympics -- again -- and now the attractive "mystery blonde" who has been seen out and about with the most decorated Olympian ever is grabbing a bit of his spotlight.
The website Hollyscoop says Phelps' gal pal is a 25-year-old, Los Angeles based aspiring model named Megan Rossee.
PHOTO: Rossee's hot Model Mayhem photos.
"She and Phelps began dating in January (2012) and things started to heat up just prior to the Olympics," a source told the site. "At the time when they began dating, baseball and television star Doug Reinhardt was crushing on her too, but she chose to be with Michael instead."
[pullquote]
Rossee tooka photo of she and Phelps arm in arm in London, along with all of his new Olympic hardware, with the simple caption: "Yay Michael."
She also hit the red carpet with him Monday night in London at a Speedo event. (Only swimmers and their significant others go to Speedo events.)
Rossee has a page up on the modeling industry site Model Mayhem that provides a few more personal details.
First, she is tall: 5' 9 1/2."
Second, she is an "All-American girl."
Third: "I am super easy going and pretty much down for any type of project (that doesn't involve nudity). I love what I do and hope to further my career as a model as well as a performer, so if you are interested in working with me, send me a message!"
Hollyscoop says Rossee currently bartends at Blok nightclub in Los Angeles, but Phelps wants her to quit her job so she can travel the world with him post-London.
Hmmm ... keep bartending, or travel the world with an American sports hero?
Tough choice.