MGM musicals star Gloria DeHaven dies at 91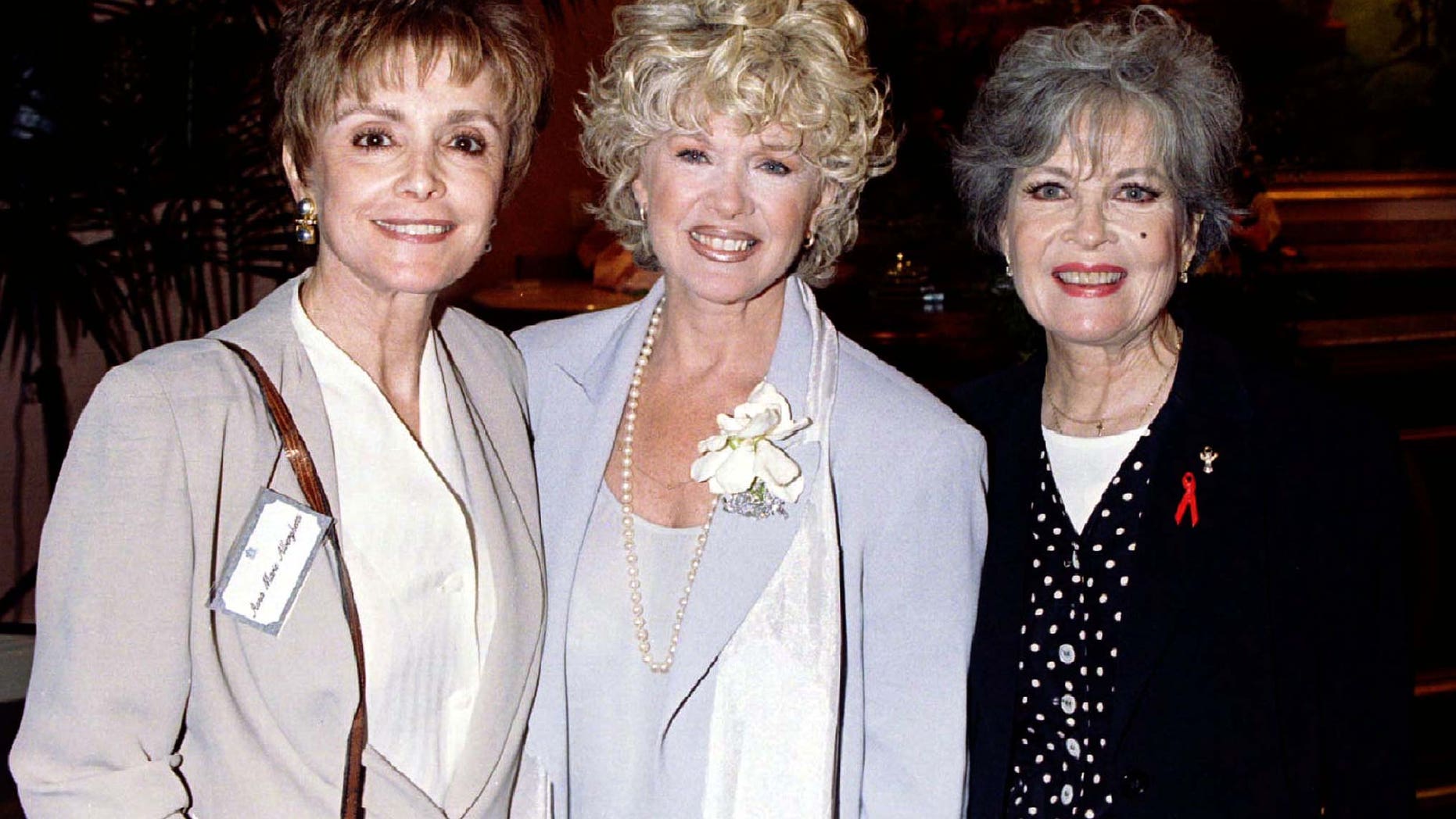 Gloria DeHaven, one of the last surviving stars from Hollywood's golden age who made her screen debut in the Charlie Chaplain "Modern Times" and went on to be featured in several hit MGM musicals and numerous television roles, has died in Las Vegas. She was 91.
Born in 1925, DeHaven was the daughter of actor and director Carter DeHaven and actress Flora Parker DeHaven, former Vaudevillians who transitioned to film in the 1910s. Growing up in Los Angeles and began her career with a bit part in 1936 with "Modern Times," playing the younger sister of Paulette Goddard's Gamin. Her next role came in 1940 with "Susan and God," based on the successful play and starring Joan Crawford and Fredric March. She made three more films before being signed as a contract player with MGM, for which she appeared in several films alongside some of the biggest stars of the day.
Robert Redford Named Lincoln Center Film Society's 2015 Chaplin Awardee
Her first picture for MGM was the 1943 Lucille Ball musical comedy Best Foot Forward. Other films from her years with MGM include "Thousands Cheer" (1943) with Gene Kelly; "Step Lively" (1944) with Frank Sinatra; "Summer Holiday" (1948) with Mickey Rooney; "The Doctor and the Girl" (1949) with Glenn Ford and Nancy Reagan; and "The Girl Rush" (1955) with Rosalind Russell.
DeHaven notably portrayed her mother, Flora, in the 1950 film In
"Three Little Words," which tells the story of Tin Pan Alley songwriters Bert Kalmar and Harry Ruby. Fred Astaire portrayed Kalmar in the film, with Red Skelton playing Ruby. DeHaven sang "Who's Sorry Now?" in "Three Little Words," which Astaire later said was one of his favorite films.
Venice: Lido Digs Story Of Charlie Chaplin Graverobbers
In addition to her acting career, DeHaven also worked as a singer in her own right, performing with Bob Crosby's band and at one point hosting her own nightclub act, along with gigs in New York, Las Vegas, and London. In 1955 she debuted on Broadway, starring in the musical version of "Seventh Heaven" alongside Ricardo Montalban.
Later in her career, DeHaven moved to television, appearing as a regular on the soap operas "Ryan's Hope," "As the World Turns," and "Mary Hartman," "Mary Hartman" as well as the short-lived police drama Nakia. She also guest starred on numerous other shows including "Robert Montgomery Presents," "Appointment with Adventure," "Johnny Ringo," "Marcus Welby, M.D.," "Gunsmoke," "Hart to Hart," "The Love Boat," "Mama's Family," "Highway to Heaven," "Murder, She Wrote" and "Touched by an Angel."
DeHaven continued to work sporadically in television and film through the 1990s with her final film role in the Jack Lemmon and Walter Matthau comedy "Out To Sea."
'The Price Of Fame''Search Party' EP & Cast On Generation Divide And How Funny & Scary Coexist
She was married four times, first to "The Restless Gun" star John Payne, from 1944 to 1950. The couple had two children, daughter Kathleen Hope and son Thomas John Payne. Real estate developer Martin Kimmel was her second husband; they married in 1953 and divorced the next year. She was twice married to Richard Fincher, first from 1957 until 1963, and again from 1965 1969. They had two children, son Harry, and daughter Faith.