Melissa Gilbert on moving to a small town: It's like 'Green Acres' without the farm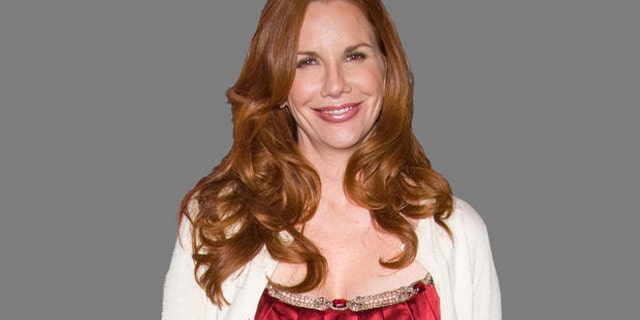 Melissa Gilbert has come a long way since her days playing Laura Ingalls on "Little House on the Prairie." Recently, she served as president of the Screen Actors Guild and penned a children's book, "Daisy and Josephine." Gilbert, who recently wed Timothy Busfield, of "Thirtysomething," spoke to FOX411 about her book, marriage and recent move to a small town.
FOX411: How old were you when your father passed away?
Melissa Gilbert: Eleven. I was a huge Daddy's girl, beyond. My father is adored and revered still. Anything that I can touch that was his is a treasure. My husband's wedding ring is one of my father's cufflinks melted down.
FOX411: Speaking of which how is newly married life?
Gilbert: Fantastic! What a brilliant idea we had. We were really, really smart. Smartest thing either of us have ever done and moving to Michigan on top of it.
FOX411: What! You live in Michigan?
Gilbert: I live in a small town in Michigan. I think the population is about 9,000. It's very rural. I live downtown in a restored Victorian house that was built in 1890. We moved in August and it has been amazing.
FOX411: It must be completely different.
Gilbert: Totally different. Here's one of the things I noticed almost right away. When you walk into a restaurant everybody doesn't turn around to see who just came in. That's an amazing difference. For the first few weeks it was a bit like living in an exhibition in "Jurassic Park" because they had never seen anything like us here. People would drive by really slow looking at the house. It felt like were the T-Rexes. It's kind of evened out now.
FOX411: Hate to say it this sounds like a reality show.
Gilbert: Yeah it is a bit like "Green Acres" without the farm and glamour. Our objective was to come to Michigan and create a film and television and theater industry here as well. The state needs it. They have a great tax-incentive package for films and television. There's an amazing talent pool here. We just bought our own camera and we're going to start shooting stuff and create our own stuff. We're shooting a short film with my son Michael in February. A Michigan-based story that Tim's writing and directing that we're starring in.
FOX411: Do you love it out there?
Gilbert: I heaved such a sigh of relief about a week after I got the last box unpacked here. It's just incredible. It's so much easier. I'm just happier and the change of season has been heavenly even with the [polar] vortex. L.A is just the same and it's the same people and they all have the same lips and noses and boobs and cheekbones. Here everybody's different you know? They don't all look like they were stamped with a plastic surgeon's cookie cutter. My moving, Botox free forehead is welcome here.
FOX411: How did this book come about?
Gilbert: It was kind of an interesting, longish process. When I went on tour with the "Little House" musical, I took my dog Josephine with me and took her everywhere, all 27 cities. She was a tremendous dog to have backstage. Somebody said, "You should write a book about her going on tour…"
I decided to take her to New York dressed in her outfits and we went from publisher to publisher and Simon & Schuster said, "Yes do it, but can you put yourself in the book as a little child?" I went, "No way that's not my book," and then Bruce [Boxleitner] and I separated and a few weeks later I woke up at 4 in the morning and said, "I gotta write a book for kids who don't have a typical nuclear family because my kids are about to not have a nuclear family," and then I thought, "I need to write a book for my Dad." I got up and 45 minutes later I finished the book. I literally sat at the computer at 4 in the morning like a crazy person and wrote this story.
FOX411: And you made Daisy [the little girl character] live only with her Dad.
Gilbert: Family is a different thing now than it used to be. Family can be a foster family. Family can be two mommies, two daddies, one daddy which is the case for Daisy in the book.