Mel Gibson's Ex Kept Pictures of Star's Alleged Attack, Report Says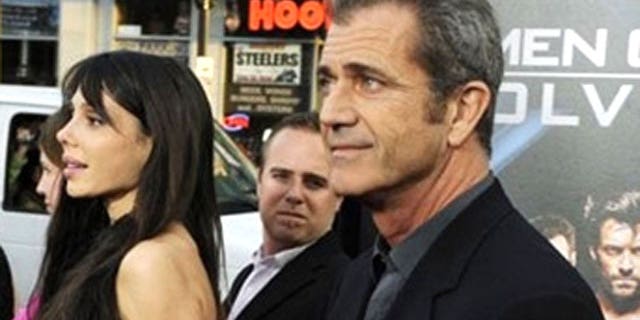 Mel Gibson's ex-girlfriend threatened to release pictures of her two front teeth knocked out after she was allegedly attacked by the Hollywood star, celebrity gossip website RadarOnline reported Tuesday.
Oksana Grigorieva, who already took out an intervention order against Gibson, was in possession of the damaging images that also showed bruises on her face, a source told the website.
The friend said, "You can see Oksana's two main front teeth were broken and there are bruises all over her face. They will come out eventually, and she is prepared to use them in their court case."
The photographs were taken after an incident at Gibson's Malibu mansion on January 6.
The actor was also accused of telling Grigorieva she dressed like a "f***ing pig in heat" who could "get raped by a pack of n***ers."
Gibson, 54, and Grigorieva, 40, split in April after being together for over a year. They have an eight-month old daughter, Lucia.
The "Mad Max" actor earlier divorced his wife of 30 years, Robin Moore, with whom he had seven children.