Mel Gibson Will Accuse Oksana Grigorieva of Extortion, Report Says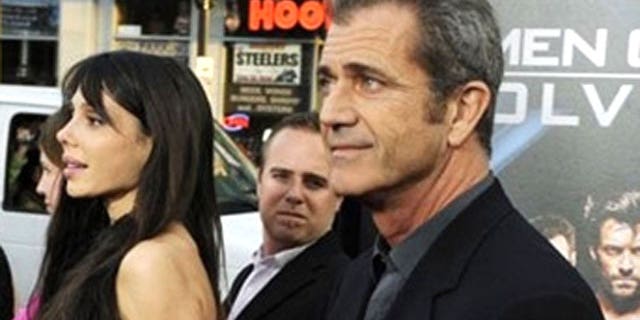 TMZ has learned Mel Gibson's lawyers will meet with the Sheriff's Department and not only present evidence that Mel is innocent of any crime against Oksana Grigorieva ... but that she committed the crime of extortion.
TMZ broke the story ... Mel's lawyers will make "a presentation" of evidence to the Sheriff's Department that is investigating Mel for domestic violence, child endangerment and assault with a deadly weapon -- the presentation, we're told, will focus on evidence of Mel's innocence.
We're told in the presentation, the lawyers will also present evidence that Oksana allegedly tried to extort Mel by telling him she would sell him the tapes she secretly recorded during their nuclear arguments.
We're also told Mel's lawyers will present evidence that Oksana lied to Sheriff's deputies by knowingly making numerous false statements.
Our sources say ... during the presentation, Mel's lawyers will formally ask the Sheriff's Department to open a criminal investigation against Oksana, focusing on alleged extortion and making false statements to law enforcement -- both felonies.

See also:
Mel Gibson Case Headed to D.A.
Oksana: Mel Gibson Abused Me 'Many Times'