Meghan Markle's tights have social media users divided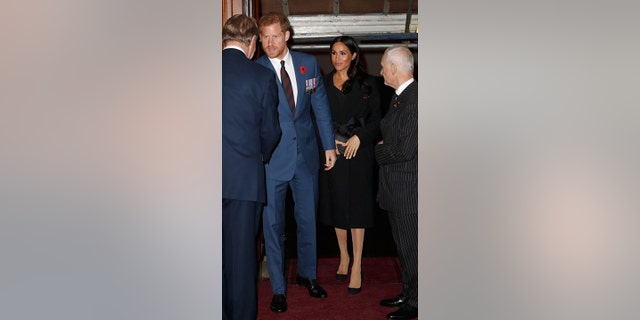 Meghan Markle just can't seem to catch a break when it comes to her royal style.
After the Duchess of Sussex stepped out on Saturday to attend the Royal British Legion Festival of Remembrance, many fans took to Twitter with a special interest in Markle's nude-colored tights, which ultimately left social media users divided on her look.
"Meghan rewearing her fab Stella McCartney coat from Cardiff visit, but I cannot get over the glare of these tights," one individual tweeted.
"Meghan's tights #MeghanMarkle #MeghanAndHarry," another Twitter user wrote along with a facepalm emoji.
Other social media users were wondering about a mark on the 37-year-old's tights.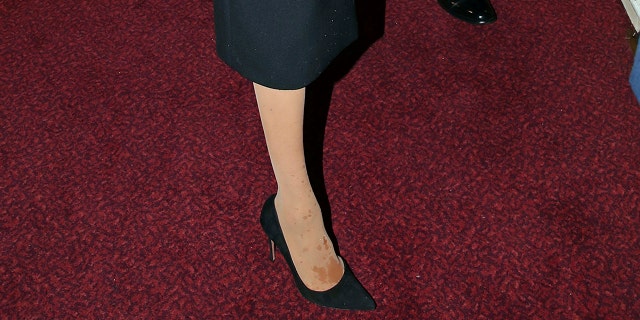 MEGHAN MARKLE, PRINCE HARRY ARE BREAKING ROYAL RULES FOR ONE SPECIAL REASON
"What has happened to #MeghanMarkle tights? Has she spilt her wine?" one person asked.
"What has Meghan Markle spilled on her tights?" echoed another Twitter user.
Meanwhile, other royal fans came to Markle's defense, pointing out that it was raining over the weekend and she had water stains on her tights.
MEGHAN MARKLE SUFFERS ANOTHER WARDROBE MALFUNCTION, WEARS SEE-THROUGH SKIRT IN NEW ZEALAND
"Duchess M's tights sport a bit of rain. Those light colored tights and a flash bulb show all the drops!" one Twitter user explained.
Another social media user wrote: "I feel so sorry for #MeghanMarkle because her every move is scrutinized because she's American, a 'commoner,' older and biracial. Now, they are talking about her nude color tights. They don't exactly match her skin tone. Well, this is a COMMON problem for women of color."
"Stop picking on our American princess," tweeted another person. "She doesn't have to be perfect. She's natural & genuine & we love her."
This isn't the first time the Internet has been at odds over Markle's outfits.
Back in June, Markle attended her first Trooping the Colour ceremony in an off the shoulder, sleeveless dress and some critics on Twitter slammed the look as "inappropriate" for Queen Elizabeth's annual birthday parade.
Fox News' Janine Puhak contributed to this report.