Meghan Markle's mom Doria Ragland 'very happy' about pregnancy news
Meghan Markle's mother, Doria Ragland, said she's "very happy" after hearing her daughter and Prince Harry will be welcoming their first child in the spring of 2019.
"Ms. Doria Ragland is very happy about the lovely news and she looks forward to welcoming her first grandchild," the palace said in its announcement about the pregnancy.
The Duke and Duchess of Sussex announced they were expecting their first child on Monday, five months after they got married at St. George's Chapel in Windsor Castle. The palace said the couple is "delighted to be able to share this happy news with the public."
The queen and the rest of the royal family congratulated Harry and Markle on the pregnancy Friday when they attended Princess Eugenie and Jack Brooksbank wedding at St. George's Chapel.
On Monday, Markle and Harry traveled to Sydney, Australia, to kick off a 16-day tour that will also include stops in New Zealand, Fiji and Tonga.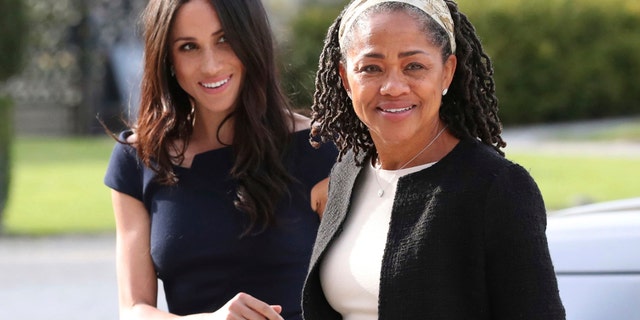 MEGHAN MARKLE, PRINCE HARRY EXPECTING FIRST BABY
Ragland, 62, traveled to London in September to celebrate the launch of Markle's new cookbook, "Together: Our Community Cookbook." It was the first time she was seen at Kensington Palace since the May royal wedding. The Los Angeles native told people at the luncheon she was "head over heels" for Markle and the book launch.
The trip also continued to fuel rumors Ragland was planning to move to London to be closer to her daughter. Markle said in August 2017 her mother was one of the most important women in her life.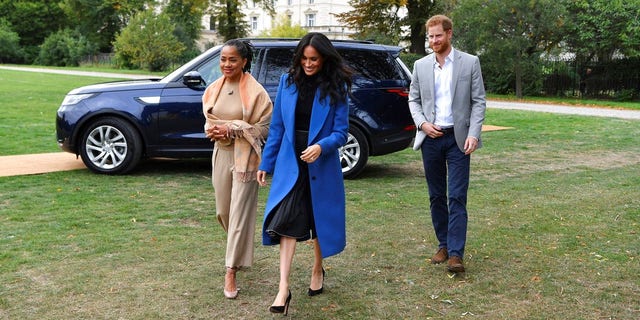 "My mom's a yoga instructor, but she does social work as well, and she works specifically with the geriatric community," the former "Suits" star told Glamour magazine. "For me, to watch this level of lifelong sensitivity to nurturing and caregiving, but at the same time, my mom has always been a free spirit.
"She's got dreadlocks and a nose ring. She just ran the LA Marathon. We can just have so much fun together, and yet, I'll still find so much solace in her support. That duality co-exists the way it would in a best friend," she added.
MEGHAN MARKLE LAUNCHES CHARITY COOKBOOK WITH MOTHER DORIA RAGLAND, PRINCE HARRY AT FIRST SOLO EVENT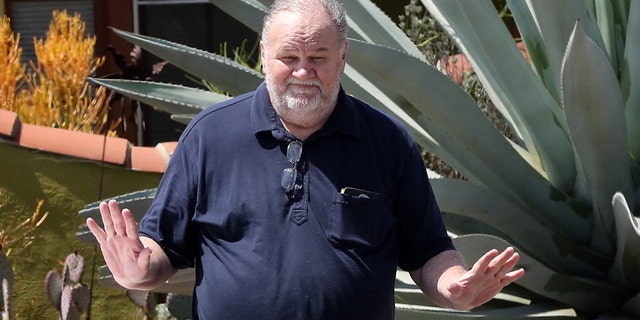 It's unclear if Markle's father, Thomas Markle Sr., knew about the pregnancy prior to the public announcement. The 73-year-old former lighting director previously slammed the royal family for being "outdated" and claimed his daughter cut off all communication with him after he spoke out about them.
MEGHAN MARKLE'S DAD SLAMS 'COLD' DAUGHTER FOR IGNORING HIM, FEARS HE WON'T MEET HIS FUTURE GRANDKIDS
He has also said he fears he won't meet Meghan's offspring.