Matt Damon mum on Harvey Weinstein allegations during 'Jimmy Kimmel Live!' appearance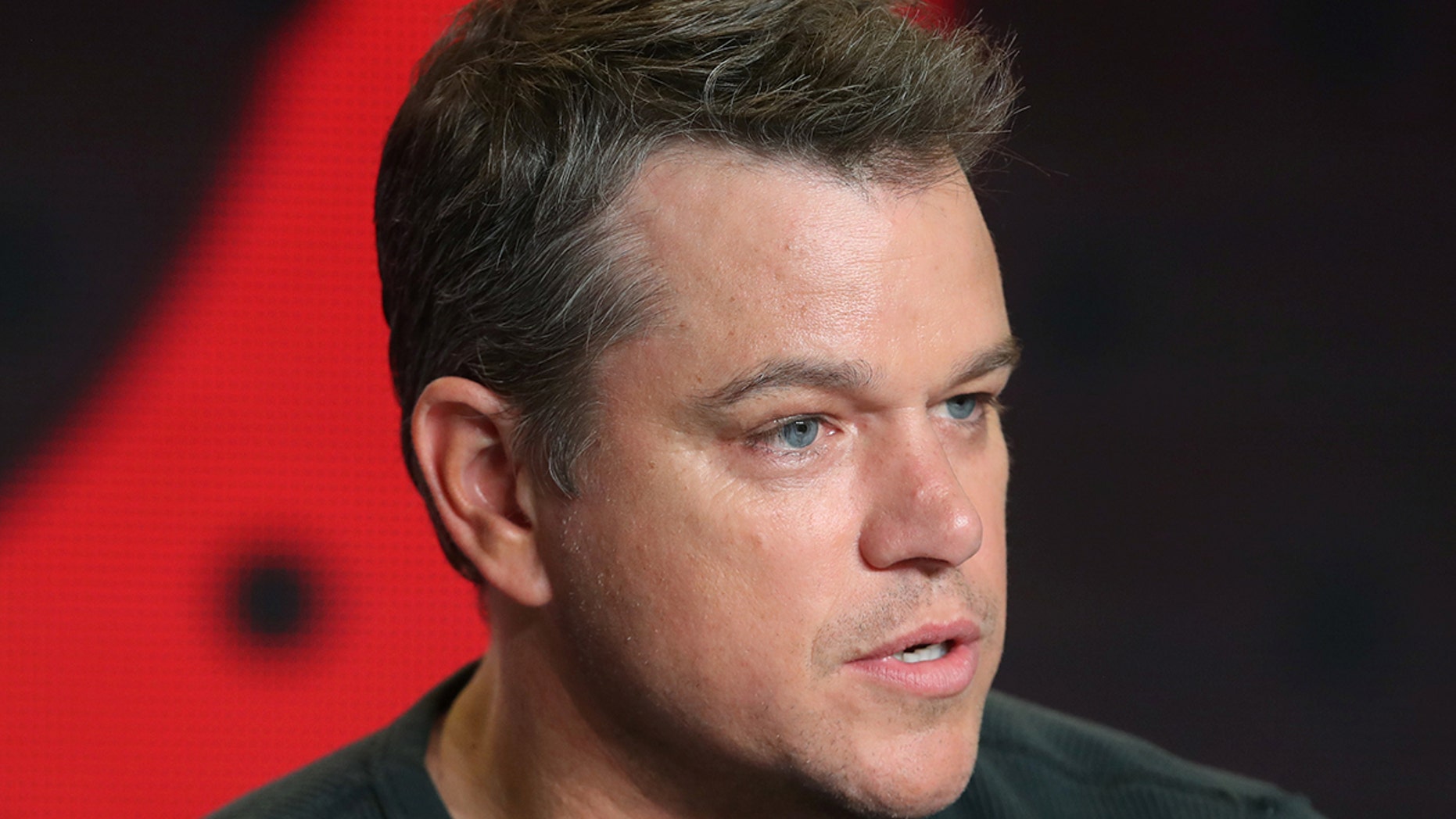 Actor Matt Damon appeared on "Jimmy Kimmel Live!" Tuesday night and remained silent on the reports that he helped cover up a story about disgraced producer Harvey Weinstein's sexual misconduct years ago.
Damon crashed Kimmel's interview with Chris Hemsworth, who was on the show to promote his new film "Thor: Ragnorak."
Kimmel, who has a fake feud with "The Martian" actor, said, "It's the mighty Thor not the muddy bore, so maybe take a walk!"
Hemsworth joked along and insisted he did not ask Damon to accompany him in the interview.
"I mean, I'm friends with him, but —"
"Why are you friends with him?" Kimmel asked.
HARVEY WEINSTEIN ACCUSED OF RAPING 3 WOMEN, SEXUALLY HARASSING GWYNETH PALTROW, ANGELINA JOLIE 
"I feel sorry for him," Hemsworth said. "He has nothing; he has nothing. I saw a friend in need and I just thought to extend a handshake."
Kimmel did not ask Damon any questions regarding Weinstein or the allegations.
The segment aired hours after Damon came forward to address reports that he helped cover up a story about Weinstein.
Sharon Waxman, former New York Times writer and current CEO and editor-in-chief of TheWrap, was working on an article for the Times in 2004 that traced sexual misconduct allegations to Weinstein.
Waxman claimed Fabrizio Lombardo, Miramax Italy's head in 2004, was there to ensure women were available to Weinstein at all times. The story was shot down to remove any mention of sexual misconduct after associates of Weinstein, which reportedly included Damon and Russell Crowe, called to vouch for Lombardo at the behest of Weinstein.
"My recollection was that it was about a one-minute phone call. Harvey had called me and said, they're writing a story about Fabrizio, who I knew from 'The Talented Mr. Ripley.' He has organized our premiere in Italy and so I knew him in a professional capacity and I'd had dinner at his house," Damon told Deadline.
"Harvey said, 'Sharon Waxman is writing a story about Fabrizio and it's really negative. Can you just call and tell her what your experience with Fabrizio was?' So I did, and that's what I said to her. It didn't even make the piece that she wrote."
HILARIE BURTON: BEN AFFLECK GROPED ME ON 'TRL' WHEN 'I WAS A KID'
Damon said he was not aware of the content of the story he was commenting on and affirmed he was not among the number of celebrities claiming they knew about Weinstein's actions prior to the expose by the New York Times and The New Yorker.
"I did five or six movies with Harvey. I never saw this. I think a lot of actors have come out and said, everybody's saying we all knew. That's not true," Damon told Deadline. "This type of predation happens behind closed doors, and out of public view. If there was ever an event that I was at and Harvey was doing this kind of thing and I didn't see it, then I am so deeply sorry, because I would have stopped it."
Last week, The New York Times reported Weinstein had paid off women who accused the Hollywood producer of sexual harassment for decades. On Tuesday, the New Yorker released its own expose of Weinstein that included three accusations of rape.
A number of actresses, including Hollywood A-list stars Gwyneth Paltrow and Angelina Jolie, have accused the disgraced producer of inappropriate behavior.