Madonna blasts David Letterman following infamous appearance in resurfaced letter up for auction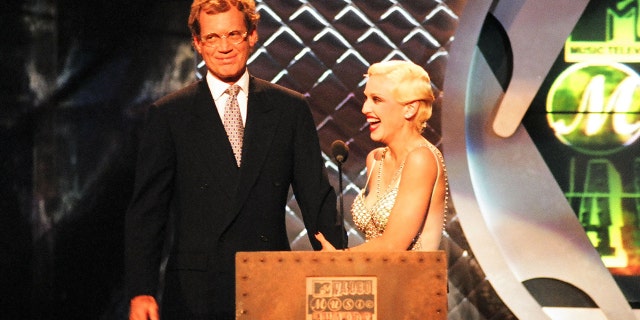 Madonna blasted David Letterman in a note after her infamous May 1994 appearance on "The Late Show" – and now the letter is on the auction block.
"I can't help it if I know how to have fun," the Queen of Pop wrote on a yellow legal pad via TMZ. "And speaking of having fun, can everyone please get over the fact that I went on TV, smoke a cigar, said the F-word a few times and made David Letterman look stupid?"
On the notorious late-night appearance, Madonna, then 35 (now 60), indeed smoked a cigar and dropped 14 F-bombs, gave the funnyman her underwear and bickered with him for more than 20 minutes about everything from urinating in the shower to his making jokes about her on his show.
"I actually had a very good time, thought it was one of my better performances and proved once again how sexist the world we live in really is," she continued. "If I were Andrew Dice Clay or Snoop Doggy Dogg no one would have give a [f–k]! In this country, you are not allowed to be a girl, look good, have a point of view and have a good time all at once."
The letter, previously published on her Icon fansite, is expected to be sold for $2,000 to $3,000 from Boston-based RR Auction, according to TMZ.
Online bidding will open Thursday and the live auction will go down Friday.
Other Madonna letters have been auctioned off previously, including one in which she bashed Whitney Houston and Sharon Stone as "horribly mediocre," as well as a love letter she received from Tupac Shakur while he was behind bars in 1995.