Louis C.K. embarks on world stand-up comedy tour lasting through December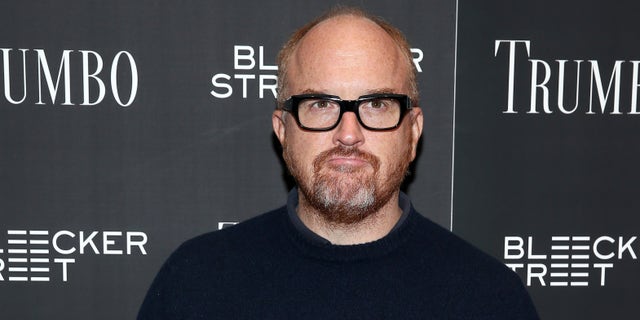 LOS ANGELES (AP) – Louis C.K. is leaving Hollywood. For now.
The actor-comedian has pushed pause on his FX series and is launching a yearlong — or more, he hasn't decided yet — stand-up comedy tour comprised of all-new material.
The Emmy-winning star of FX's "Louie" kicked off the tour Tuesday in Baltimore and has summer dates mapped out across North America, Europe and the Middle East, with stops in such cities as Minneapolis, St. Louis, Chicago, London, Paris and Jerusalem. He plans to continue through at least December.
In an interview with the Associated Press, the "Trumbo" and "Blue Jasmine" actor-comedian discussed keeping his ticket prices to about $50, performing for international crowds and being inspired by Prince. (Material has been edited for brevity.)
___
Associated Press: Why did you want to do this tour now?
Louis C.K.: I've been doing stand-up for the last 31 years. For the last few years, I've been taking part of the year to tour and the other part to do productions, like my series. I think since I've been doing the series on FX, I've been splitting the time. I realized this year that the best you can be as a stand-up is when all you're ever doing is stand-up, so I wanted to devote a lot of time to being on the road.
AP: You have several international dates. When you're performing in a place like Jerusalem, do you alter your material?
Louis C.K.: No, I don't think that makes any sense. They're there to see an American comedian. I think when you try to gear anything to an audience, you end up as a softer, weaker version of yourself. I remember when I saw "Trainspotting." That was purely made for Scottish people. I loved it, but I couldn't understand half the (expletive) they were saying. It was exciting and kept you on the edge of your seat. If they had done an American version where they slowed it down and used our words, it would have sucked.
AP: You're again keeping ticket prices low for fans and fending off scalpers, which you've done for several years now. Is it getting easier or more difficult to do that?
Louis C.K.: For me, the bigger rooms I play and more work I get, the less I should charge. That's just my personal formula. If I'm making more money, I can afford to charge less. It doesn't make sense to go in the other direction, which is: "I'm making more, so I can charge more, then I make more." That's getting crazy. When I look at the math, if I lower my tickets to this price, I'm still making plenty and happy with it. I always look at comedians who are not as popular as me and try to charge less than them.
AP: You said in an interview with Howard Stern last month that you were millions of dollars in debt after self-financing your online series "Horace and Pete." Why not use the tour as an opportunity to fill your coffers back up?
Louis C.K.: When I told Howard I went into debt, I didn't actually lose that money. It's all back now. The show's already made back the debt. I'm out. I'm in the black now. That's just from sales of the series. With all the charging less and investing money to keep the prices down, I'm still making a ton of money.
AP: How does your democratization of ticket sales affect the crowd?
Louis C.K.: When I started doing this, I noticed a change immediately. Before, I would look in the front row and see guys that look like they should be in Cigar Aficionado. Sometimes, they aren't even fans. They just wanted to show off that they could get a tough ticket. It's not fun to play for those people. When we do the tickets this way, people freak that they can buy front-row seats for face value. I get off on that. It makes for a better crowd.
AP: I imagine it electrifies your fans? I remember the last time I saw Prince. It was at the Forum for his "21 Night Stand" residency, and I only paid $25.
Louis C.K.: Yeah, one of the independent promoters I work with who used to work with Prince told me that he would send batches of tickets for his shows to record stores in the middle of the cities he was playing, you know, like black record stores in Harlem or Cincinnati or wherever, so that fans who'd been with him since the beginning could get tickets. I found that really inspiring when I heard that story a few years ago.