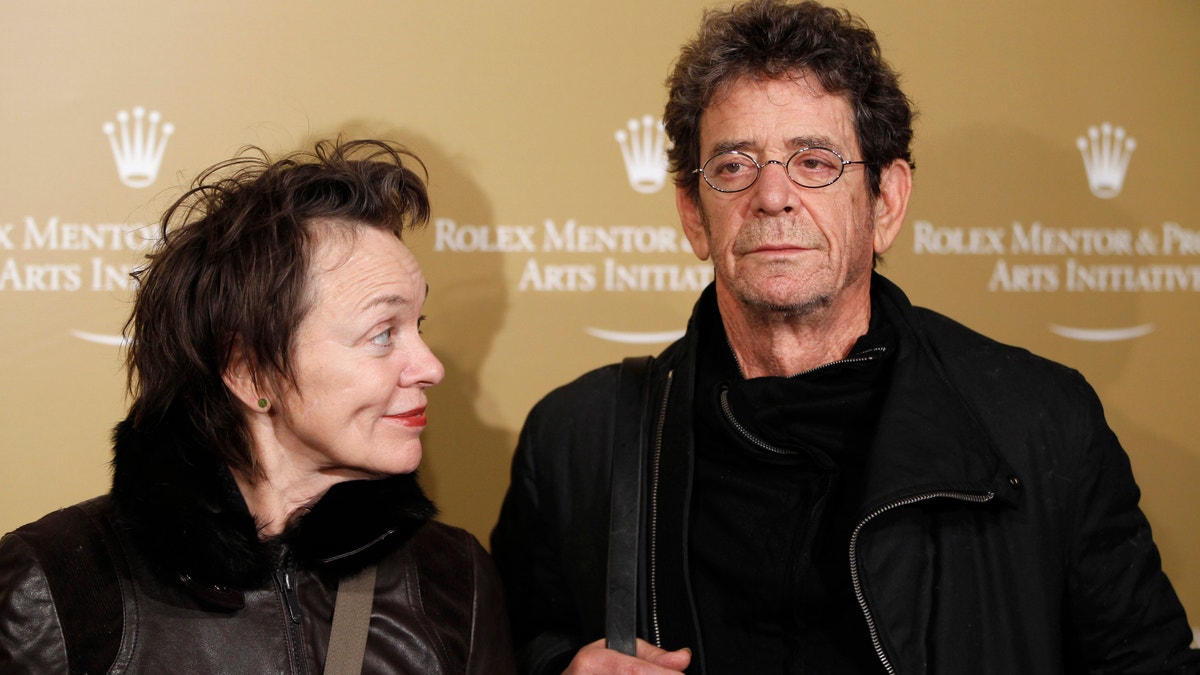 NEW YORK – Rocker Lou Reed's life was decidedly unconventional, but he wanted his estate used for a very traditional purpose: to benefit his wife and other relatives.
Reed's will was filed Monday in a New York City court. The Velvet Underground front man and "Walk on the Wild Side" singer died Oct. 27 of complications from a liver transplant. He was 71 and had no children.
The will leaves his Manhattan penthouse, his home in East Hampton, N.Y., and the bulk of his estate to his wife, musician Laurie Anderson. The longtime couple married in 2008.
Reed's sister inherits about a quarter of his estate and a $500,000 bequest aimed at caring for their mother.
His business manager and accountant are assigned to handle licensing and copyrights for his music.