'Lethal Weapon' star Clayne Crawford comments on firing, claims he was blackmailed with on-set tapes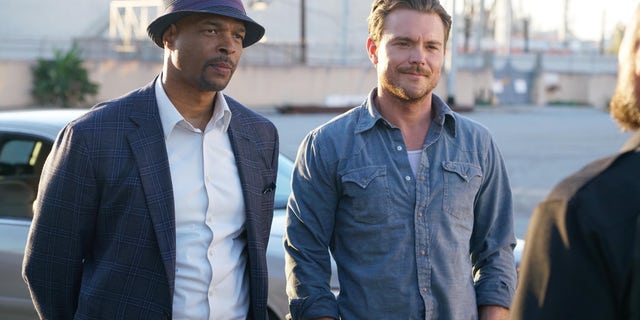 After being fired and replaced by Seann William Scott on the series "Lethal Weapon," actor Clayne Crawford is speaking out for the first time to blame his co-star and Fox network for his perceived mishandling of the situation.
As previously reported, Crawford exhibited bad behavior on set which, combined with friction with co-star Damon Wayans, led to the network's decision to axe him and keep the show going.
Hot on the heels of the first promotion for the show with Scott as the new lead, Crawford appeared on the podcast "Drinkin' Bros." to give his side of the story.
"It's a little different when you replace Becky or the mom off of 'Fresh Prince.' Like, if they'd replaced the 'Fresh Prince,' we'd have been like, what the f--k are we watching anyway? That's why I just didn't think it was possible," Crawford said.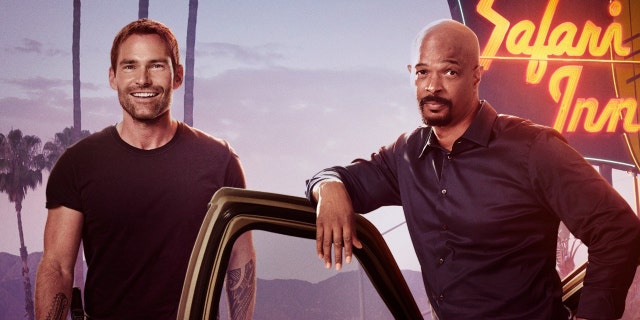 He continued, noting that the network and studio never officially fired him: "I just didn't think they were going to get rid of me, I guess. And if they did, I thought they'd give me a buzz... just a jangle? Just grab two cans and a string and just be like, 'You're not coming back. We feel like this is the Damon Wayans Show and people just don't like you. So go the f--k back to Alabama you dumb hick, thanks for playing.'"
A rep for Fox Broadcasting Company did not immediately respond to Fox News' request for comment.
The trouble started after Variety published tapes in which Crawford can be heard on set arguing with Wayans over an injury he suffered from shrapnel during an episode that Crawford was directing.
An additional tape contains audio of a profanity-laced outburst he had on set while filming at a pool. The set was reportedly supposed to be closed, but there were children there making noise. It was reported that Crawford yelled at the kids, but he dismissed that accusation on the podcast as a, "blatant f---ing lie."
However, with the tapes in existence, Crawford claimed that they were used against him any time he had a complaint about his costar.
"I knew that they were going to release these tapes because they'd been blackmailing me with them for months and months and months, the entire second season," Crawford said.
According to reports from E! News, Wayans would not attend table reads for the episodes meaning that any conflicts he had with the production were discovered on short notice. Crawford cites one example of Wayans, a Jehovah's Witness, religiously objecting to enter a church to film a scene. As a result, Crawford's schedule had to be changed at the last minute.
When he tried to complain, he implied that the showrunners used the existence of the tapes to blackmail him into playing ball.
On the podcast, Crawford acknowledged that his conduct in the tapes was inappropriate. However, he said that when news started to circulate that he would be fired from the show, he was asked to apologize to Wayans. He claimed he refused out of pride and for fear that an apology would only serve to give the network ammo by admitting wrongdoing.
"I can't apologize to this guy," said Crawford, speaking of 57-year-old Wayans. "He has made life miserable for me on this show. And I also feel like they're already moving forward. I feel like if I apologize, they're going to use that to justify this poor decision they're making in supporting his bad behavior and his ego."
Eventually, the tapes came out and Crawford began hearing on social media that he was fired. He says that, to this day, no one has ever officially fired him, despite the fact that the network is clearly pushing forward with Scott as a new character to take over for Crawford's Riggs.