LeAnn Rimes Thought About WHAT During Her Patsy Cline Tribute?!?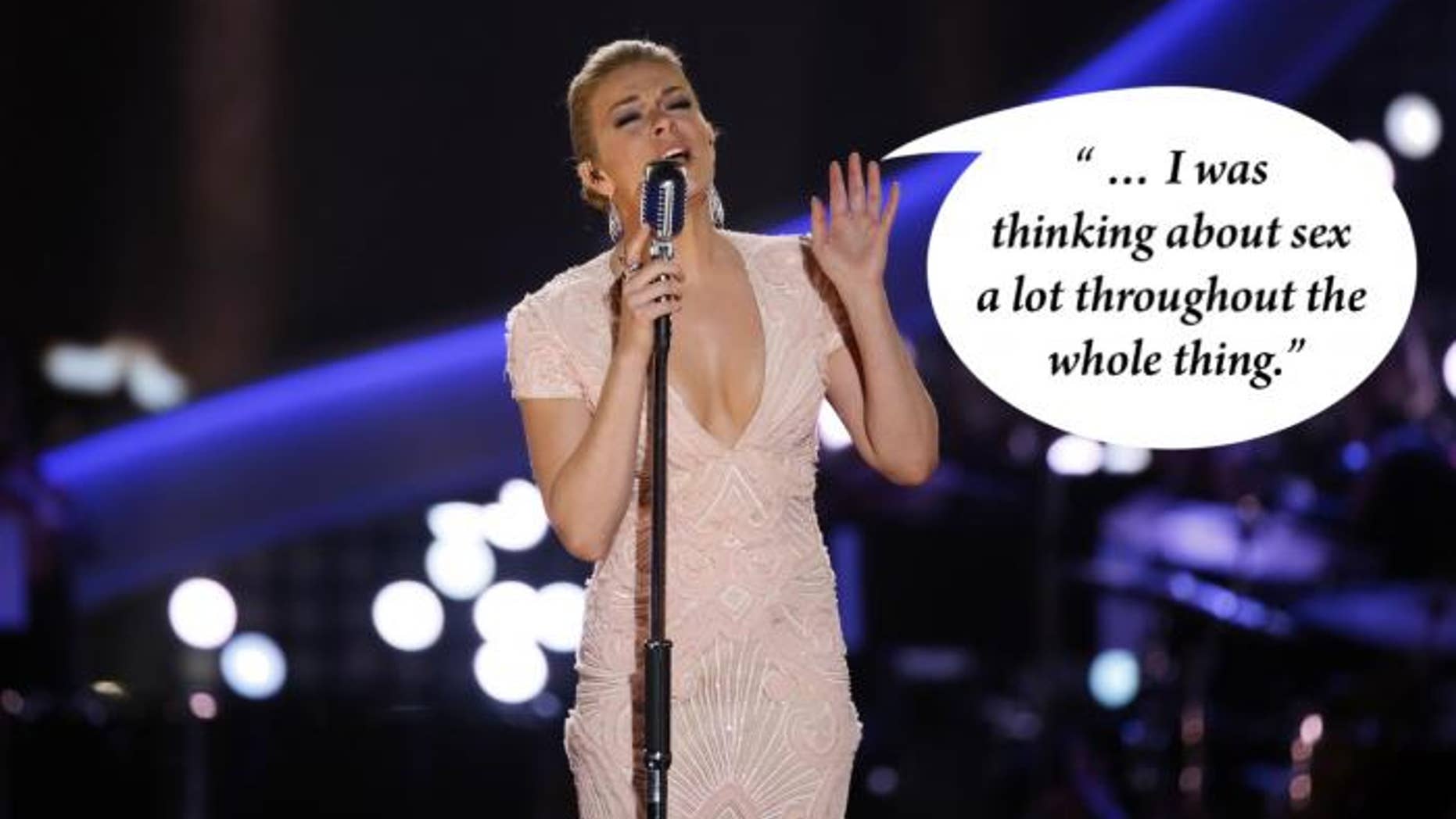 One of the most emotional moments for viewers of Tuesday's American Country Awards came when LeAnn Rimes paid tribute to Patsy Cline with a medley of the country crooner's classics. But Rimes may have been feeling an altogether different swell of emotions, because she was thinking about doin' it throughout her entire performance.
Speaking with Entertainment Tonight after the broadcast, Rimes said, "My guitar player, he's always giving me the trick that works — always think about sex when you start to cry — and I was thinking about sex a lot throughout the whole thing."
The trick seemed to work, at least until Rimes belted out the final note of Cline's "Sweet Dreams" and immediately broke down sobbing.
"By the end of it, it was just such an emotional moment for me," she explained. "I was just … I was like, I'm done. I can't do this. I'm just gonna cry now."