Kurt Cobain, Courtney Love's daughter Frances Bean reveals addiction battle, celebrates 2 years sober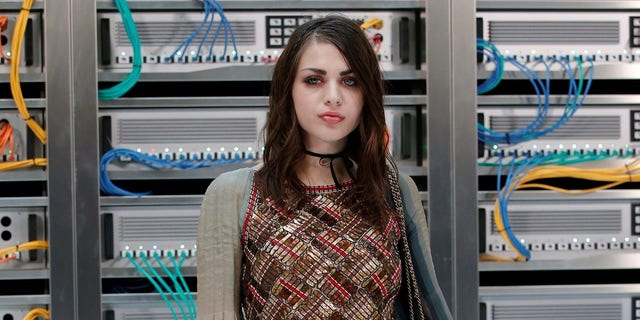 Kurt Cobain and Courtney Love's daughter, Frances Bean, revealed on Tuesday her battle with addiction and celebrated being sober for two years.
Frances posted a Boomerang selfie on Instagram to mark her "2nd sober birthday."
"I thought I would start this post by using a pure moment in Oahu amongst nature, with my love," Frances wrote in the post on Tuesday. "This moment is a representation of who I am on February 13th, 2018. It feels significant here, now because it's my 2nd sober birthday."
Frances said she kept her sobriety private for the last two years, but decided it was time to move past the fear of being judged and misunderstood by the public.
"I want to have the capacity to recognize & observe that my journey might be informative, even helpful to other people who are going through something similar or different," Frances wrote. "It is an everyday battle to be in attendance for all the painful, bazaar, uncomfortable, tragic, f---ed up things that have ever happened or will ever happen."
Frances said sobriety wasn't easy to achieve and maintain. She said her decision to stay sober was the best for her and the people who she surrounded herself with.
"Self destruction and toxic consumption and deliverance from pain is a lot easier to adhere to," she continued. "Undeniably, for myself and those around me becoming present is the best decision I have ever made. How we treat our bodies directly correlates to how we treat our souls. It's all interconnected. It has to be."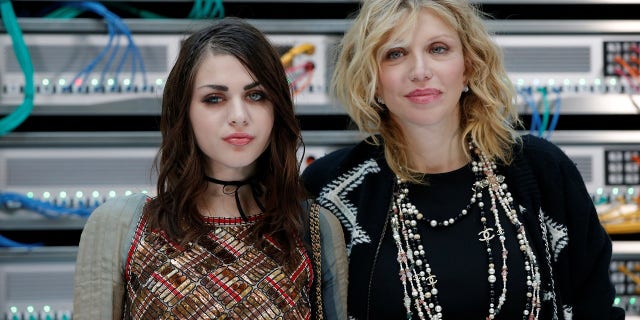 She added, "So I'm gonna take today to celebrate my vibrant health and the abundance of happiness, gratitude, awareness, compassion, empathy, strength, fear, loss, wisdom, peace and the myriad of other messy emotions I feel constantly."
Both of Frances' musician parents also struggled with drugs and alcohol abuse.
Love was ordered to enter a rehabilitation program in 2005 after she admitted she used drugs during her probation, People reported.
Cobain, who committed suicide in April 1994, had a history of drugs, alcohol and depression when he was alive, which was detailed in a Rolling Stone article by Neil Strauss.