Kristoff St. John's ex-wife was hospitalized after his death
Late "Young and the Restless" actor Kristoff St. John's ex-wife revealed that she was hospitalized after his death.
'YOUNG AND THE RESTLESS' ACTOR KRISTOFF ST. JOHN DEAD AT 52
"I'm out of the hospital. I'm sorry if I scared anyone. Let's plz focus on the wellness of his precious girls Lola & Paris They love their father so much, the beautiful, loving, funny soul that he was/is 💚#MentalHealth is all we have, nothing else is as important," she wrote on Instagram Sunday.
KRISTOFF ST. JOHN'S FIANCEE POSTS HEARTBREAKING NOTE AFTER HIS DEATH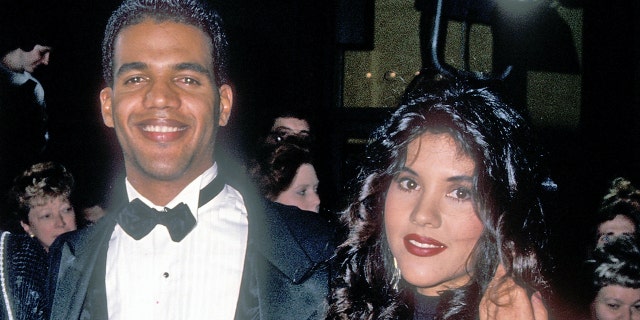 On Friday night, Mia tweeted, "They're trying to send me back to the mental asylum to kill my whole family #ImNotCrazy I just lost my beautiful boys is there no compassion anymore??"
Mia and Kristoff's son, Julian, died by suicide in 2014 when he was just 24 years old.
After Julian's passing, Kristoff and Mia founded El Saber es Poder (The Knowledge is Power) Foundation to combat and raise awareness of mental illness.
'YOUNG AND THE RESTLESS' STAR KRISTOFF ST. JOHN'S DEATH AT 52 DEVASTATES SOAP OPERA COMMUNITY
Page Six reported that after Kristoff's death was announced, Mia tweeted then deleted a message about the psychiatric facility that treated Julian, alleging that it contributed to Kristoff's death.
"THAT HOSPITAL KILLED OUR SON @TheArtofJulian THEN MY HUSBAND @kristoffstjohn1," she wrote. "THATS WHAT HAPPENED! THEY KILLED MY FAMILY."
CLICK HERE TO GET THE FOX NEWS APP
In 2017, Kristoff was reportedly played on a 72-hour psychiatric hold following his son's death anniversary.