Kiss singer Paul Stanley misses his groupie days: 'It was an amazing, amazing part of my life'
Kiss frontman Paul Stanley fondly recalled his rock and roll days surrounded by groupies in the 1970s, saying it was the most "amazing part" of his life.
"It was an amazing, amazing part of my life and I enjoyed every moment," Stanley told the New York Daily News. "I savored every moment and I remember most of those moments. Nobody got hurt and everybody was happy. It was interestingly, I have to say, all fairly innocent. What was so great was the lack of possessiveness and that everybody was having a good time."
Stanley, 66, whose birth name is Stanley Bert Eisen, said his life has toned down from his crazy rocker days. The "Detroit Rock City" singer is married to his second wife Erin Sutton and the couple have three young children together. Stanley also has an adult son from his previous marriage.
MORGAN FREEMAN'S STEP-GRANDDAUGHTER SPOKE ABOUT 'GRANDPA FEELINGS' BEFORE HER MURDER, TEXT MESSAGES REVEAL
The singer is also a painter who sells his work.
"I tend to be a very positive and appreciative person of life and everything you can attain with work. I tend to see my paintings as a celebration of that point of view," he said.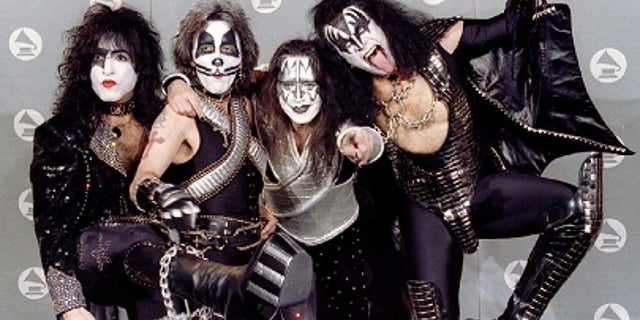 The "Rock and Roll All Nite" singer said he would be selling his paintings and sculptures Saturday at the Wentworth Gallery in New Jersey.
Stanley said he was used to being mocked for his painting but is proud of his work.
CHIP AND JOANNA GAINES REVEAL NAME POSSIBILITIES FOR BABY NO. 5
"The ones who laugh and snicker are the ones that failed. There's no shortage of people around you to tell you what's impossible, but these are the people that failed themselves."
Stanley said he knows that he cannot tour with Kiss forever but will enjoy it for the time being. Kiss is planning a world tour that is expected to extend until next year.
"Nothing can last forever," he said. "I know that it does have an expiration date."