Kim Kardashian slams Caitlyn Jenner for 'lying' in memoir about O.J. case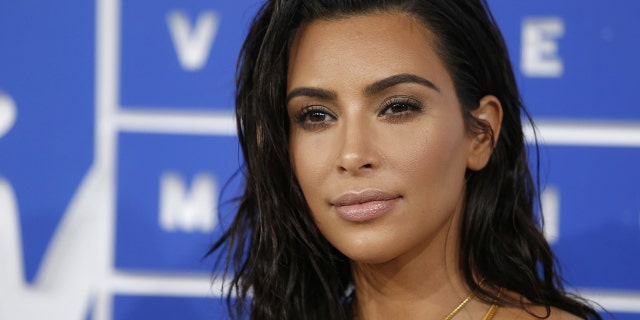 Kim Kardashian slammed Caitlyn Jenner and accusing her of lying about in her memoir.
The three Kardashian sisters discussed the then-unreleased memoir, "The Secrets of My Life," in the upcoming season 14 premiere of "Keeping Up with the Kardashians." In a preview clip, the sisters are visibly angry that Jenner claimed their father, Robert Kardashian, believed O.J. Simpson was guilty during the highly publicized 1994 trial.
"It says in Caitlyn's book 'Robert Kardashian knew O.J. Simpson was guilty, but joined the defense team to get back at his re-married ex. Robert told Caitlyn in secret after the O.J. murder trial that he believed his friend was guilty,'" Kim Kardashian, 36, said.
KHLOE KARDASHIAN REPORTEDLY PREGNANT IN ADDITION TO SISTER KYLIE JENNER
"That's not true!" Khloé Kardashian replied. "Like, what?"
"Like, to sell a book, you're gonna make something up?" Kourtney Kardashian said.
Jenner wrote in her memoir she was in the car with Robert Kardashian when the conversation happened in the late '90s. At the time, Simpson was found not guilty in his murder trial. Robert then allegedly said, "I would've been OK with it if they had gotten him [Simpson] in the first trial."
"The implication was obvious that [Robert] believed O.J. was guilty," Jenner wrote.
Kim Kardashian denied Jenner's account, adding her dad "so believed" his friend, Simpson, was innocent.
"It is so shady that Caitlyn came over and gave me the book, and then on the phone she said, 'Well, the final version has a few more things in it, but don't worry, it's nothing about you.' So she lied to me, because that is about me, if it's about our dad," Kardashian said.
"I have always had Caitlyn's back," she said. "But she is a liar. She is not a good person."
KIM KARDASHIAN ON TRUMP: 'MY DAUGHTER WOULD BE BETTER' AS PRESIDENT
Kim Kardashian admitted her relationship with Jenner was "strained" and she was trying to be "respectful" amid the family drama.
"But if you talk about my dad, I will cut you," Kardashian warned.
Jenner's memoir caused major tension within the Kardashian clan. Kris Jenner also said she wasn't on speaking terms after her former husband claimed she knew about her gender issues before making "love to her."