Kim Kardashian Reveals Secrets Behind Nude Photoshoot, Battles Cosmetic Surgery Reports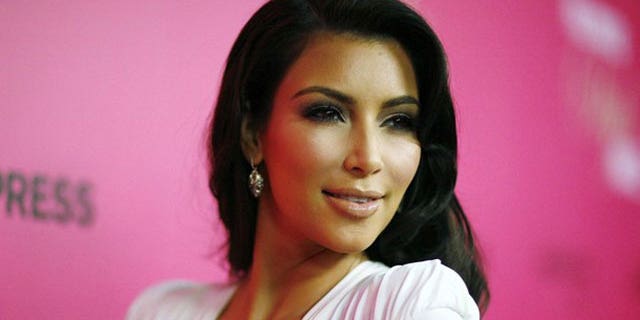 LOS ANGELES – Reality star Kim Kardashian's body is often the subject of speculation with the gossip world questioning whether she has had surgery to change her appearance.
And while Kardashian became an advocate for curvy women everywhere when un-retouched photos of her with cellulite appeared in Complex magazine last year and she told her critics' "so what," she still took the opportunity to tone up and get in better shape.
Following months of working out, promoting supplements and forgoing carbs, Kim revealed her new look in yet another un-retouched spread, this time in Harper's Bazaar. And this time, she says the shoot was a reward for her hard work.
SLIDESHOW: Kim K's Nude Photoshoot for Harper's Bazaar
"I did a nude shoot when I was 15 pounds heavier – un-retouched, cellulite - so what? I don't think cellulite is cute, but I've been working out all year," Kardashian told Tarts last week while visiting Australia to promote the Optus network's new Motorola Blur phone. "And I thought I would reward myself. So I said, 'Why not?' When the shoot came about I said yes, and I think it worked out really well. It empowers me - it makes me feel accomplished - it shows me that I've reached my goals - I'm not the type of girl who can eat whatever she wants. It is a challenge. It is hard for me. I am not one of those skinny girls."
And while Kardashian has always vehemently denied that she ever underwent surgery to get such a bangin' body, it has been reported that the reality star and "QuickTrim" spokesperson underwent liposuction while in an allegedly abusive relationship with recorder producer, Damon Thomas, with whom she eloped when she was just 19 years old.
According to explosive new documents unveiled by Star Magazine, the reality starlet's ex-husband (who was ten years her senior) was physically and emotionally abusive, and on several occasions, beat and punched Kardashian leaving her battered and bruised, but she was too "afraid" to call the police. The emotional bullying was allegedly so intense that Thomas funded his then-wife's liposuction so that she could "be perfect."
"Damon was very, very abusive and Kim was a totally different person when she was married to him. She was under his spell," a source close to the starlet said. "He had money, bought her cars and she stopped working and became his trophy wife."
We're also told that things in the Kardashian home weren't quite as peachy back then between Kim and her mom Kris compared to what we see now on the E! show "Keeping Up With the Kardashians," which was why Kim was so eager to escape and tie-the-knot at just 19 and hesitant to go back even amid the allegedly abusive marriage.
Reps for Kardashian and Thomas did not respond for comment.
And even though Kardashian and NFL star Reggie Bush ended their relationship just a couple of months ago over their maturity differences as she hopes to "settle down" (he's 25 and she's 29), our source confirmed that Kim is indeed dating highly sought-after soccer sensation, Cristiano Ronaldo, who also happens to be 25.
"I don't know that Kim really knows what she wants," added our insider. "The marriage has made her emotionally numb, she definitely has trust issues."
However Miss Kimmy K herself still claims she is single, and even pities those that stay in self-destructive relationships.
"I feel very blessed, happy to be single, focusing on my work life - living on my own and living in my life," she also told us. "I would say to women follow your heart, and have fun. Just make sure that no-one makes you feel bad ... I was fortunate to have a good relationship and have it end in a positive way. It makes me sad when people stay in a negative relationship and don't know their self worth and refuse to move on."