Khloe Kardashian explains her 'pregnancy lips'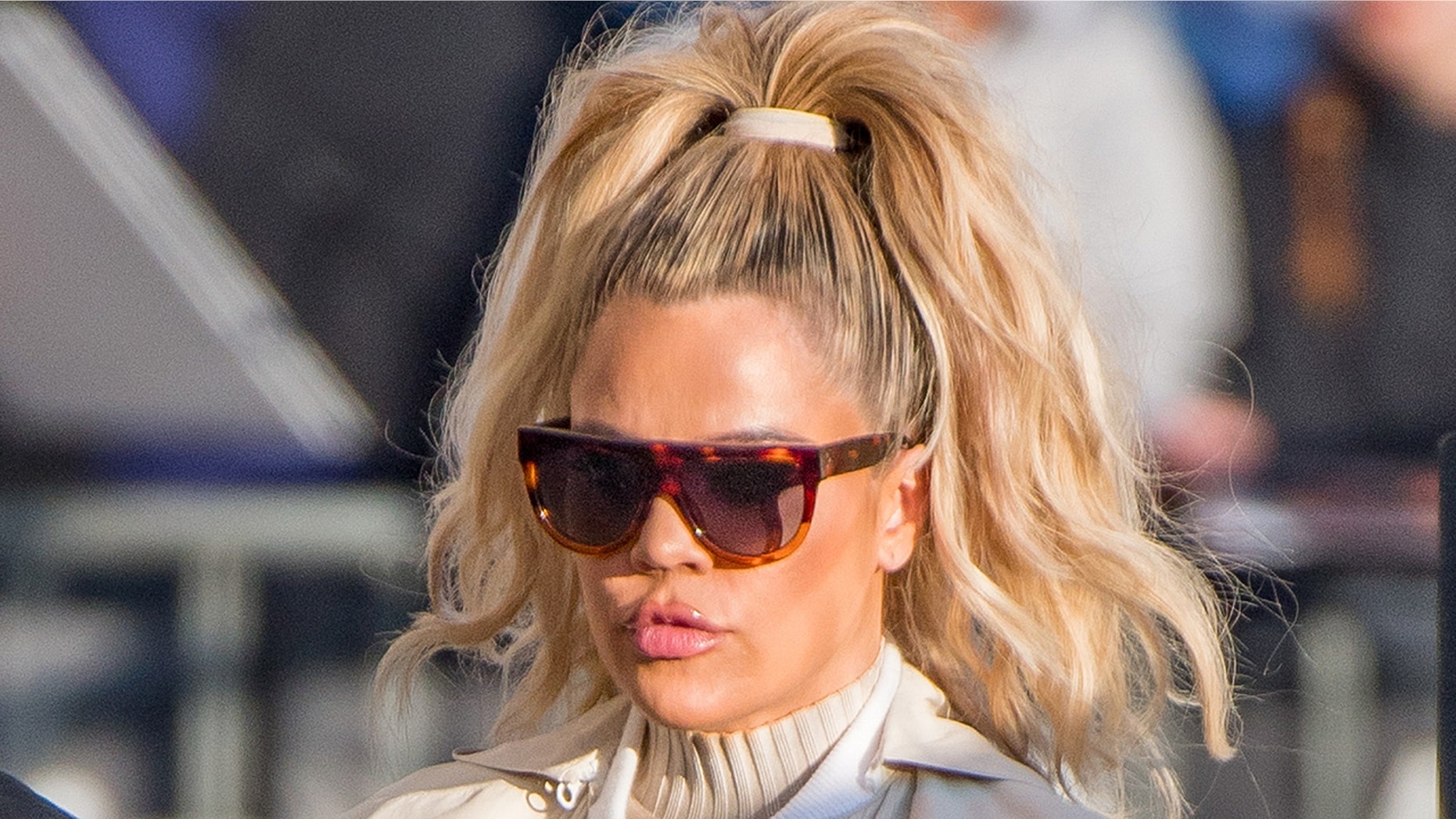 Khloe Kardashian took to social media to explain her larger lips after fans questioned why they looked bigger in the new season of "Keeping Up with the Kardashians."
Kardashian, who gave birth to her daughter True Thompson in April, said she was pregnant for the entire new season of the reality show.
"PSA I was pregnant during the entire season of KUWTK. Some women get 'pregnancy lips.' I was one of them," Kardashian wrote in her Instagram Story. "So my lips look crazy and massive. Trust me I know and I HATED it!"
"A lot of wild s--- happens to your body and face while pregnant. It's out of our control," she said. "Most people don't have to film during an entire pregnancy so just watch the show and be kind about my growing body and lips."
"Pregnant women should be off limits," the reality star concluded.
KHLOE KARDASHIAN AND TRISTAN THOMPSON TROLLED BY FANS FOR LOVABLE INSTAGRAM EXCHANGE
Kardashian has previously hit back at mommy and body shamers after facing a slew of online criticism since her daughter's birth.
"Completely over mommy/body shamers! Women who choose [to] take their time after baby, I'm so proud of you! Women who choose to work out after baby, I'm so proud of you!" Kardashian wrote in a tweet in July. "We all must do what's best for US! Please [be] kind [to yourself]! A happy mommy makes for a happy baby! Love your process."
"We are so hard on ourselves Please be patient and gentle with your journey. Don't compare yours to anyone else's. You are right where you need to be! You are amazing!! You are worthy!!!" she added.
The new mother previously expressed her anxiety leaving True to return to work. She said her anxiety comes from entering unknown territory, but knows her daughter is in the "best possible hands" while she's working.