Kate Middleton slammed on for 'truly awful' '80s style banquet dress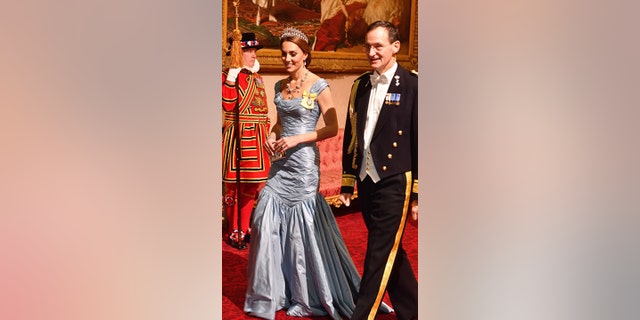 Fans aren't too happy with Kate Middleton's latest fashion choice. The Duchess of Cambridge was called out by users on social media for her light blue evening gown, which they said resembled an '80s prom gown or a bridesmaid dress.
On Tuesday evening, the duchess joined her husband, Prince William, in welcoming the Dutch royals for a lavish state banquet at Buckingham Palace. Middleton was garbed in a light blue Alexander McQueen gown with a ruched, drop waist and trumpet-style flare out. The royal accessorized her banquet look with an ornate pearl necklace, matching earrings and Princess Diana's iconic Lover's Knot tiara.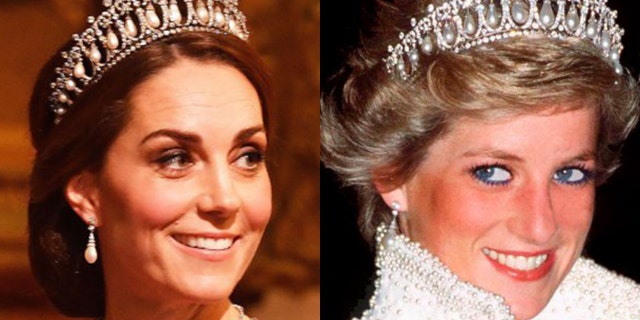 And while the mother of three was praised for her nod to the late princess, choosing to wear Diana's memorable tiara to the banquet, fans on social media were confused by the duchess' choice of dress.
"Normally I'm a fan of what Kate wears, but this is truly awful. What was she thinking," one user said, according to The Daily Mail.
"This dress is maybe the worst Kate ever wore. It's shocking, actually, she really needs a fashion makeover," one user wrote.
Another user wrote, "Fairly certain I had a Barbie with that dress circa 1985."
One other user compared Middleton's dress to her very similar, blue '80s bridesmaid dress. "Behold, Kate's dress, the original from the Laura Ashley 1985 bridesmaids collection."
But while William's wife was being roasted for her look, across the world on the island of Fiji, Meghan Markle was being praised for the Fiji "blue" ensemble she donned during Tuesday night's state dinner.
The mother-to-be stunned in an azure blue, cape-sleeved gown, which she accessorized with a glimmering pair of diamond, chandelier earrings and a royal smile.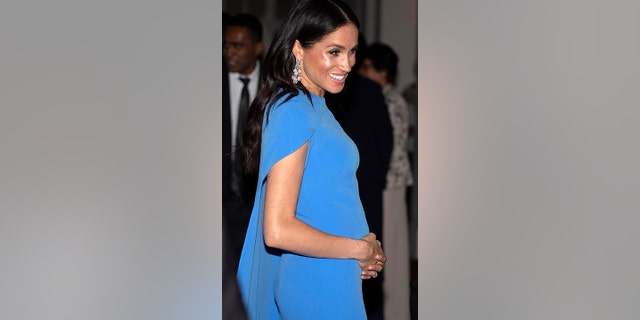 The 37-year-old former "Suits" star also looked like she is ready to be a mom after she was snapped cradling her budding baby bump during the evening event she attended with her husband, Prince Harry.