Kanye West and Kim Kardashian could be Hollywood's first homemade sex tape power couple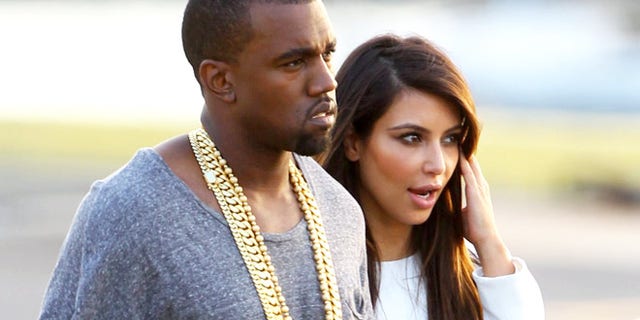 While most guys would be tight-lipped about their girlfriend's sex tapes with another guy, Kanye West has been very vocal about how proud he is of Kim's sex tape with Ray J, which launched her "career" in 2007.
Now we might know why.
According to RadarOnline, the rapper recorded a 20-minute sex romp with an unknown 18-year-old girl before dating Kim. An insider reveals to the site, "The sex tape is being shopped right now and there's a lot of interest."
Apparently Kanye's co-star in the video, who says at the start of the "film" that she's married, looks just like Kardashian.
Although Kim might be flattered to know that, according to the source, Kanye is "freaking out" and does not want the video to hit the market. But if it does, it could be the first time that a celebrity couple each has X-rated videos of their own made public.
Maybe Kanye, who loves being the center of attention just wanted to outdo his gal pal? After all, the insider says, "In my expert opinion Kanye's performance far outweighs Kim's!"
Oh my.
The supposed tape, which looks like it was shot in a hotel room, has curious timing as Kanye's new song "Clique" makes a mention of Kim's moment of indiscretion.
"Eat breakfast at Gucci/My girl a superstar all from a home movie," Kanye raps.
How romantic!