Justin Timberlake snubs 'N Sync band mates, none of them invited to wedding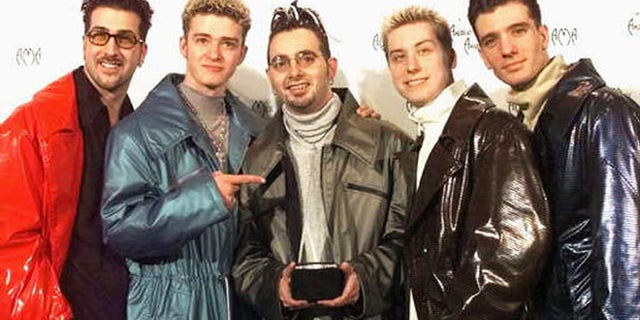 NEWYou can now listen to Fox News articles!
What, do we embarrass you?
That's what Justin Timberlake's former 'N Sync band mates are reportedly saying after they found out they had not been invited to his top secret wedding in Italy to Jessica Biel.
"The band were not invited and are pretty upset about it. But the wedding guests were mainly close family and friends," a source told The Post.
Lance Bass, JC Chasez, Chris Kirkpatrick and Joey Fatone were part of the '90s boy band that sold zillions of records. But Timberlake has been the only breakout star since the group disbanded.
Chasez at least had a good excuse, as he attended his brother's wedding on the same weekend, TMZ reports. Fatone was in Los Angeles, and Bass at an event in San Diego. TMZ says Kirkpatrick was in Italy, but there was no evidence he was at the nuptials.
Apparently when it comes to Timberlake's ties to his former band mates, there are indeed no strings attached.
Yeah we went there.