Judge throws out lawsuit by dethroned Miss Puerto Rico: 'Dismissal was justified'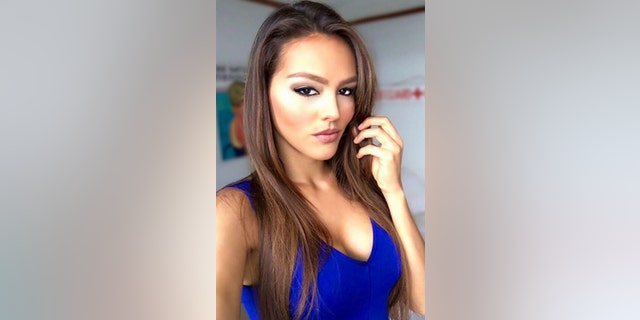 NEWYou can now listen to Fox News articles!
SAN JUAN, Puerto Rico (AP) – A judge on Tuesday dismissed a $3 million lawsuit filed by a former beauty queen whose title was taken away for purported attitude problems and who sought to be reinstated as Puerto Rico's Miss Universe representative.
Superior Court Judge Eduardo Rebollo said in his ruling that Kristhielee Caride's behavior violated the terms of her contract with PR Crown Entertainment and the company was within its rights to sever the relationship.
"Her dismissal was justified," Rebollo wrote.
Caride's attorney, Ernie Caban, suggested on Twitter that the ruling discriminated against Caride because of her social status.
"Power prevails over the limitations of a queen from a public housing complex," he wrote.
The ruling concluded a nearly weeklong trial that captivated pageant fans on an island known for its beauty queens, with TV stations interrupting regular programming to show testimony.
Rebollo cited several incidents, among them Caride's refusal to have her hair color or style altered; a newspaper interview in which she gave only terse answers to questions and said she did not love cameras; and her failure to appear on a local TV entertainment program because she said traffic made it too hard to reach the studio.
A shoe sponsor also declined to work with her despite having paid for the right to use Caride's image because they considered her a "risk" given her behavior, according to testimony.
Desiree Lowry, national director of Miss Universe Puerto Rico, testified that she asked Caride to call the newspaper reporter after the interview and apologize for her behavior.
"She looked at me with a face that said, 'Are you serious?'" Lowry said.
In addition, Lowry testified that Caride refused to go to the salon that PR Crown Entertainment employed and used her own stylist instead.
At trial, Caride defended her decision and accused salon employees of being disrespectful.
"I'm not going to a place where I'm not wanted," she said. "I'm not going to a place where they are constantly rubbing in my face the Miss Universe candidate from San Juan. It's not my fault that girl didn't win."
Caride lost her Miss Universe Puerto Rico 2016 title in March and was replaced by first runner-up Brenda Jimenez for the upcoming Miss Universe pageant. Caride apologized at the time, saying that beauty queens have bad days, too, and that she had erred by letting her feelings come before her job.
It was the first time a Puerto Rico Miss Universe contestant has lost her crown before the big event is held, although Miss Puerto Rico 1994, Brenda Robles, was dismissed during that year's pageant because she was pregnant.
Like us on Facebook
Follow us on Twitter & Instagram