Joey Feek loses Grammy for Best Country Group/Duo Performance to Little Big Town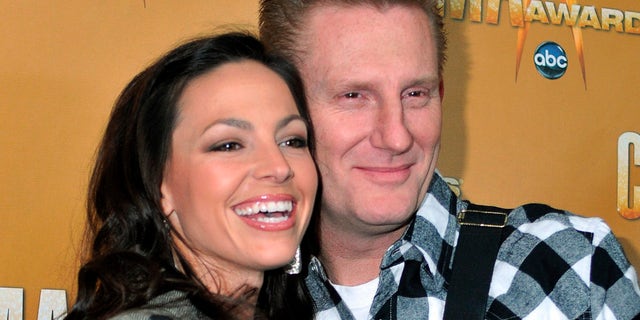 Joey Feek is getting her daughter ready for the big show.
The country singer -- who stopped treatment for her terminal cancer last year -- is preparing to watch the 2016 GRAMMYs from home, alongside her husband, Rory, and their daughter, Indiana.
"Indy getting her hair done by her Aunts for Grammy watching w her mama and papa tonight (if it's not past her bedtime)," Rory shared on their Facebook page.
WATCH: Joey Feek Shares a Smooch With Daughter Indiana on Valentine's Day