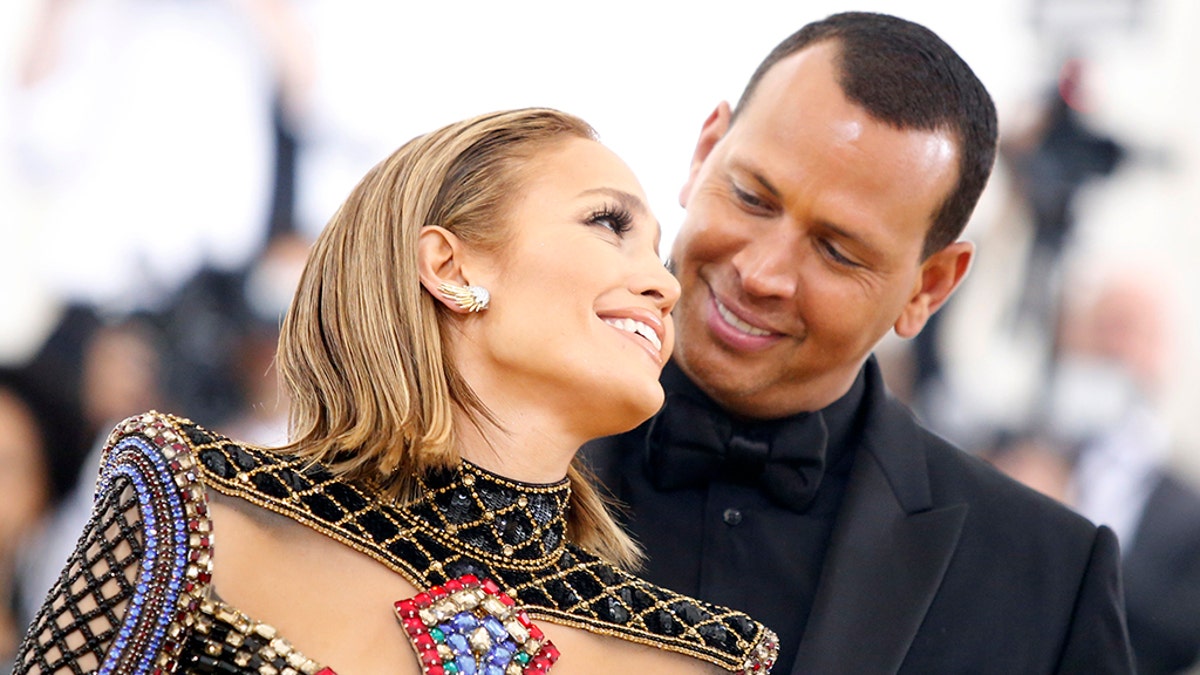 Alex Rodriguez only had kind words for his girlfriend Jennifer Lopez on her 49th birthday Tuesday.
"When we were kids, birthdays were exciting because it was all about the gifts we would be getting," Rodriguez captioned an Instagram gallery of images. "A new bat, dance shoes, maybe a new CD (yes I'm old!)."
The 42-year-old continued, "I see firsthand how that's changed for Jennifer, and how she's found joy in sharing with others. For someone who has been about giving everything she has 365 days a year—to our children, our families, the world—I hope today, we can give you all the happiness you deserve. I love you mucho Macha 13."
KARLIE KLOSS AND JOSH KUSHNER ARE ENGAGED
Several solo shots of Lopez were included in the mix, as was a photo of a neon sign.
Rodriguez later followed up that post with another gallery, captioned "Birthday girl 🎉."
The gallery included several shots of the famous duo together, including an image of them on bicycles.
MILA KUNIS SAYS SHE WAS TO BLAME FOR 'HORRIBLE' MACAULAY CULKIN BREAKUP: 'I'LL BE THE FIRST TO ADMIT IT'
The A-list couple, Lopez's twin children and Rodriguez's two young daughters were all in the Bahamas together on Tuesday, People reports.
Lopez has said she's "blessed" to be with Rodriguez. Between work, family and their relationship, the star doesn't have any complaints — though she realizes it's all about balance.
"We have to take our time," she told Good Morning America in June. "I've made plenty of mistakes in my past and [...] we're mature now. We're grown ups, and we're going to take our time and we're going to do things at our own pace."