Jenni Rivera's Family Fuming After Graphic Video of Singer's Body Parts Hits Internet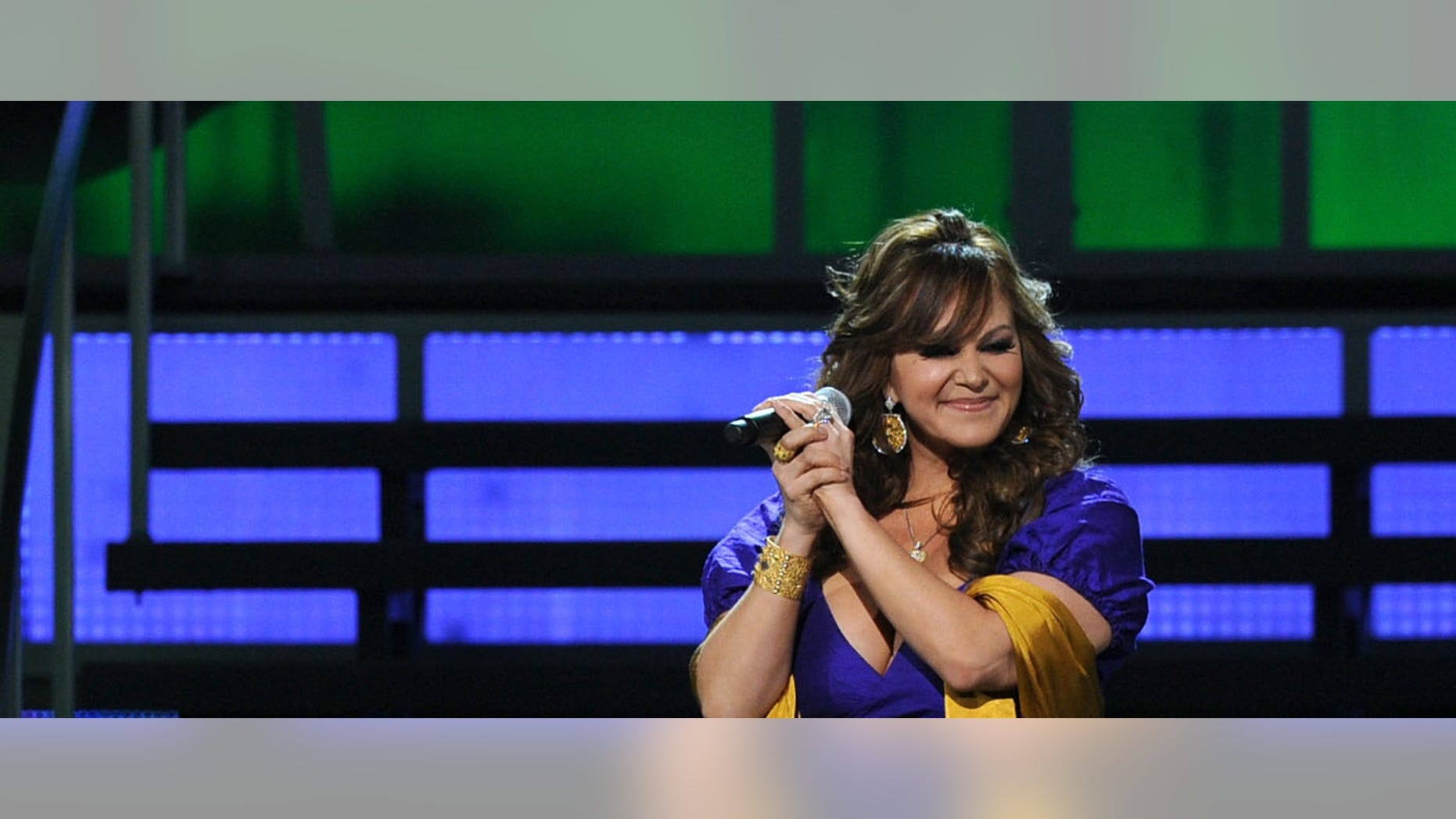 The family of the late "Diva de la Banda" Jenni Rivera is outraged that a video showing body parts of the singer at the crash site has hit the web.
TMZ is reporting that Rivera's family wants authorities to crack down on whoever made the very graphic video public.
The crude images show parts of what could only be Rivera's fingers and one of her feet, which had her toenails painted red, lying with clothes and what appears to be human hair on the scene. (Rivera was the only woman on board in the private jet.)
The video has not yet been confirmed to be authentic, but based on the clothes shown in the footage and the remains of the body parts, Rivera's family believes it is.
TMZ reports that those close to the family are shocked that someone could take this video and leak it to the Internet. They are afraid that the first responders are the ones who could have done this.
Another source told the publication that watching the video and seeing the disengaged foot was very hard because "Jenni was very particular about her feet and toes."
The Rivera family is working hard to erase all traces of the video as soon as possible.
On Thursday a jet landed at Long Beach Airport in California carrying the remains of Mexican-American singer Jenni Rivera hours after her brothers identified her remains from a plane crash in Mexico.
Funeral preparations are underway in Los Angeles for sometime early next week.
The family has promised funeral services will be open to the public and could be offered to fans in both the U.S. and Mexico. However, plans have not been confirmed.
Her brother Lupillo was greeted by close friends and family in a private terminal.
The singer's brothers Juan, Gus and Lupillo Rivera traveled to Nuevo León, México with the grim task of having to positively identify their sister's remains.
"We have received 100 percent confirmation that my sister Jenni is gone to be with the Lord," her brother Pedro Rivera Jr. said Thursday afternoon during a press conference at their mother's home in Lakewood, California. "She is in the presence of God now."
Her remains were taken to All Souls Cemetery and Mortuary in Long  Beach, her hometown, and the family returned to Lakewood where fans welcomed them with cheers and tears.
"They did show pictures to my brothers of the body; it is not the full body," Rivera said at the press conference. "They did show some pictures in where Juan said 'That is my sister, I don't need to see anymore.'"
This report contains reporting by The Associated Press.
Follow us on twitter.com/foxnewslatino
Like us at facebook.com/foxnewslatino