Janice Dickinson denies she walked off runway without returning $20G in jewels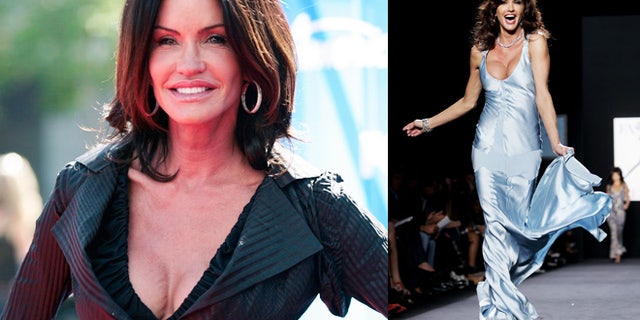 Janice Dickinson showed the colorful side of Fashion Week at a benefit on Saturday. The former "America's Next Top Model" judge — and self-proclaimed "world's first supermodel" — was accused of walking off the catwalk with $20,000 in jewelry, The Post reports.
Dickinson participated in a runway show benefit, "The Reality of FASHION The Reality of AIDS," at the Altman Building. But after Janice walked the catwalk, sources say she left without returning loaned gems from brand Effy, infuriating organizers.
Click here for our full Fashion Week coverage.
"She left with thousands of dollars of jewelry still on," a source told us.
Sources add that Dickinson eventually turned in most of the gems to the company, but say organizers were still chasing her as late as last night to track down three unreturned pieces, including two valuable diamond bracelets.
But Dickinson's rep says she never intended to keep the jewels, and accidentally walked out of the event still wearing the baubles. He adds that she gave back everything she wore a day after the show by handing the goods to him to return. Dickinson told us, "If you're insinuating anything funny going on, you're barking up the wrong tree."
Go to The Post for the full report.