J.Lo admits she's a daddy's girl: 'He really thinks about what I go through'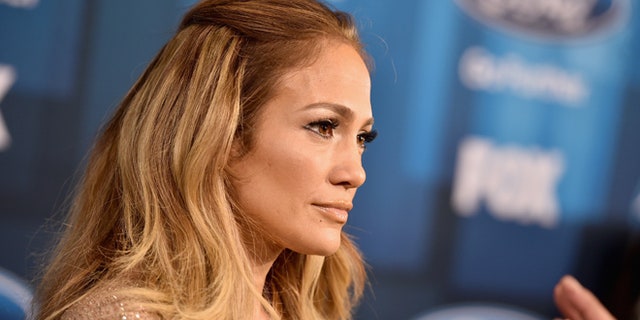 NEWYou can now listen to Fox News articles!
Jennifer Lopez is totally a daddy's girl, and, in a recent interview, the superstar got a little teary-eyed when talking about him.
"I feel like he's always been proud, since I was, like, running track when I was 9 or 10 years old," Lopez told the "Today" show's Hoda Kotb about her father, David Lopez. "He was like, 'My daughter runs track!' ... It just didn't matter to him. He was just proud of me."
The former "American Idol" judge shared a snapshot on Instagram of her snuggling up to her dad on Father's Day. She used the hashtag, #daddysgirl.
"He really thinks about what I go through. He said to me one time, he goes, 'I just want you to know of all the people in the world, there's one person who just loves you and doesn't want anything from you. You have that in your life,'" she told Kotb. "It was just like, 'Wow.' I am very lucky. I have a lot of life in my love."
That love not only includes her parents and boyfriend, Casper Smart, but also her 8-year-old twins, Max and Emme.
She says she is very happy that they are now old enough to understand what she does, especially in her upcoming animated movie, "Ice Age: Collision Course."
"They're like, 'Oh! That's what you do when you go away from us and go work,'" Lopez told E! News. "You know, it's something we can watch together that I'm in."