Hugh Hefner Willing to Take Playboy Private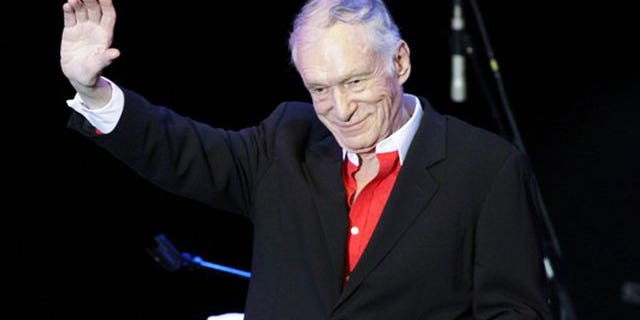 CHICAGO – Hugh Hefner, Playboy Enterprises Inc.'s iconic founder, is offering to buy the shares of the media empire that he doesn't already own and take the company private in a deal that values the organization at $185 million.
Hefner, 84, the company's chief creative officer who's known for his silky pajamas and young, curvaceous girlfriends, plans to team up with private equity firm Rizvi Traverse Management LLC for the deal.
Hefner founded Playboy in 1953 and turned the publication and its scantily clad models into a cultural mainstay. But in recent years, Playboy has faltered as advertising revenue dwindled and competition grew.
In late 2008, Hefner's daughter Christie resigned as chairman and CEO. Scott Flanders replaced her last summer.
Since then, speculation has mounted that Playboy would seek a suitor, for a merger or acquisition.
SLIDESHOW: Celebrity Playboy All-Stars
But that's something Hefner appears to oppose.
In his letter to Playboy's board of directors, Hefner said he has no plans to sell his shares -- or the company. He rebuffed any suggestion that there should be a merger between Playboy and other potential bidders.
Playboy, which is headquartered in Chicago, described Hefner's offer letter as a proposal and said there was no guarantee it would get any formal bid from Hefner. But if it does, the board of directors will form a special committee to consider the bid.
Based on the number of shares outstanding on April 30, Hefner's proposal offers $122.5 million, or $5.50 for each share the magnate doesn't already own. That's a nearly 40 percent premium above Friday's closing stock price of $3.94.
At the end of April Playboy had 33.6 million shares of stock, of which Hefner owns more than 4 million shares in two stock classes.
The company's shares climbed $1.34, or 34 percent, to $5.28 in morning trading Monday.