'House of Cards' Season 6 actor says the show has been about Robin Wright's character since Season 2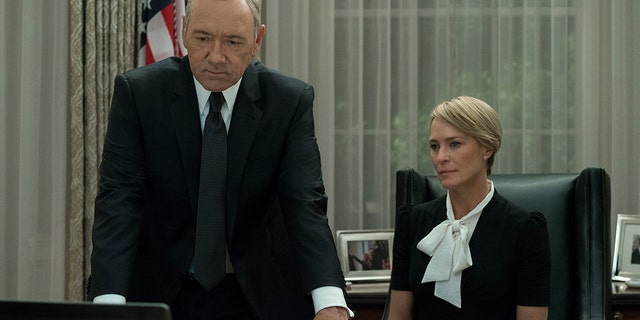 With "House of Cards" going in a completely new direction this season by axing the star of the show, Kevin Spacey, a newcomer is emerging to deny that the actor was the star of the show at all.
Speaking to Entertainment Tonight, "House of Cards" Season 6 actor Cody Fern suggested that those upset by the pivot from Spacey's Frank Underwood to Robin Wright's Claire as the principal star happened well before the actor's recent firing amid public scrutiny.
"[There's] an exciting energy," Fern said of the sixth and final season. "Listen, everyone is just so thrilled to be supporting Robin [Wright], and I think that she is a powerhouse, and it's been about Robin since Season 2, and anyone who's in denial of that hasn't been watching the show. So, we're just thrilled to get behind Robin and she is a powerhouse. I mean, what she is doing with Claire Underwood is phenomenal. And, it's only going to get more interesting."
As previously reported, Spacey was let go from his position on the show after allegations of sexual misconduct on the set came out. It was announced that Season 6 would continue without his involvement. To replace him will be Wright's character, who has been with the show since Season 1 and played a pivotal role in any and all decisions made by Frank Underwood throughout the past five seasons. It's unclear specifically what in Season 2 makes Fern think that she moved to the forefront back then, but it seems that's the mood on set.
"House of Cards" is expected to return for its final season in the fall.