Hoping third time's a charm: Mariah Carey engaged to billionaire boyfriend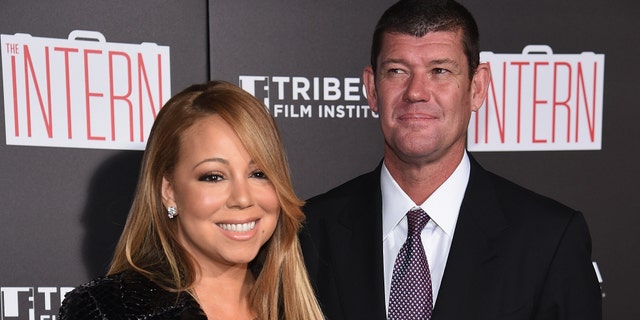 Singing superstar Mariah Carey will be walking down the aisle for their third time after accepting boyfriend James Packer's proposal – and his 35 carat rock, valued at $7.5 million.
The 45-year-old singer, one of the best-selling R&B artists of all time, has been married twice before – previously to music executive Tommy Mottola, and most recently to actor/entrepreneur Nick Cannon.
Packer, said to be worth $4 billion, divorced model and singer Erica Baxter in 2013.
The Australian casino billionaire, 48, asked the singer to be his wife during a private dinner in New York, which was also attended by her closest friends.
The couple has been dating for seven months, spending much of last summer touring around Europe and the Middle East on Packer's luxury yacht.
Carey has twins from her marriage to Cannon, 4-year-old twins Moroccan and Monroe. Packer has three young children with his ex-wife.
A wedding date has not yet been set.
Like us on Facebook
Follow us on Twitter & Instagram