Mariah Carey reportedly paid $300K to show up at NYC Pier 1 event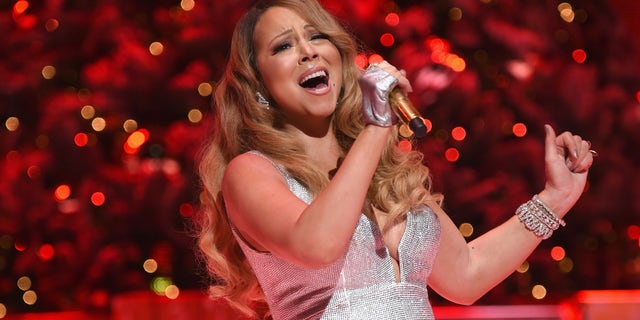 Mariah Carey is kicking of the holiday celebrations with a stop at a Pier 1 pop-up store in New York City on Tuesday, and she reportedly is getting a pretty penny for her time.
The singer is set to make at least $300,000 to attend the event for just an hour, the New York Daily News' Confidenti@l reported.
"Let's call it 45 minutes," a source said, adding that Carey had several other demands for her appearance. "She specifically wanted [it noted] that she is 'appearing' not 'performing.' They would have loved her to perform, but just getting her is worth it."
Event organizers have been promoting a life-size Christmas pop-up storybook with "the biggest-selling female artist of all time" and the "Queen of Christmas," which according to the source, was approved by Carey before invites were sent out.
"She has to do nothing. Show up, wave a little, talk to a few pre-approved outlets. She's in town so why not make all the money you can?" the source said to Confidenti@l.
While a rep for Carey declined to comment on the report, a rep for Pier 1 told Confidenti@l, "We are very excited to be working with Mariah Carey this holiday season, but we do not comment on private business matters."
Carey, 45, is in New York to appear at "Hot for the Holidays featuring Busta Rhymes and Friends," a Dec. 5 concert at the Prudential Center in Newark, New Jersey.