'Growing Pains' star Jeremy Miller says Kirk Cameron, Tracey Gold are 'on board' for a reboot
"Growing Pains" star Jeremy Miller says co-stars Tracey Gold and Kirk Cameron are all "on board" to make a reboot happen in the near future.
The sitcom, based on the misadventures of a family with a psychologist father (Alan Thicke) and a journalist mother (Joanna Kerns) aired from 1985 until 1992. Miller, Cameron and Gold played their children.
10 THINGS YOU DIDN'T KNOW ABOUT 'GROWING PAINS'
"I have spoken to both Tracey and Kirk and they are both on board," Miller, 42, told Closer Weekly Sunday. "Joanna [Kerns] would be interested, but she would most likely only come back for a few episodes since she is the busiest director in Hollywood, but if we could get her to direct the reboot that would be amazing."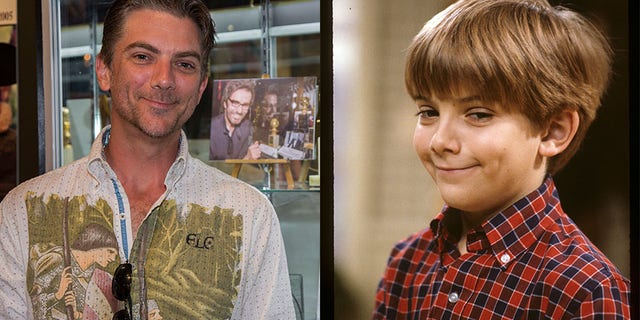 However, the potential reboot would be bittersweet. Thicke, who starred as the beloved patriarch, passed away in 2016 at age 69 from a ruptured aorta.
"Losing him was very difficult," admitted Miller. "It still hurts. I tried to call him the other day. I had a project that I got approached about and I wanted to share it with him and see if it was a good idea, and I picked up the phone and started dialing and realized I couldn't In all my years I've only had one fan and one person had a negative thing to say about him in 30 plus years and it was just a guy who said 'he kind of blew me off.' I said everybody has bad days, but Alan never did that. He was the warmest, most wonderful guy I knew."
Miller explained that launching a reboot of "Growing Pains" would honor Thicke as he originally wanted to bring the idea to life before his passing.
THEN AND NOW: THE CAST OF 'GROWING PAINS'
"It's really in its kicking around stages," said Miller. "Alan was the motivating force behind getting it going, and when he passed it kind of fell by the wayside. So me, Tracey and Kirk are trying to see it through."
Miller revealed he also talked to Patrika Darbo, who played four different roles on the show, about being part of the revival, as well as his "favorite human being on the planet," Sam Anderson, who portrayed Principal Dewitt.
"We loved our 'Growing Pains' family and we were blessed to be able to share that with America," said Miller. "Being able to do that again would be very special."
Back in 2016, Cameron, 48, told The Hollywood Reporter that despite his conservative values, he does have a positive relationship with Hollywood.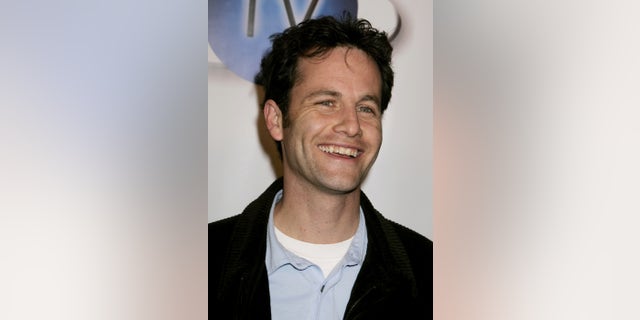 CLICK HERE TO GET THE FOX NEWS APP
"I'm so thankful for the platform it provided me," he said at the time. "Without 'Growing Pains,' you and I wouldn't be talking. It launched a career, and I met my wife on the show. I'm shocked that after 30 years, people are still interested in what I have to say, and I have Hollywood to thank for that."
Cameron also clarified that it would be unlikely for Leonardo DiCaprio, who appeared in "Growing Pains" from 1991 until 1992 to be a part of the reboot.
"I have not gotten a call from Leonardo in many years," said Cameron. "My wife and I went to dinner with him 20 years ago, so I haven't seen him since he was crawling through the icy tundra. It was great, but I don't remember the conversation. We knew when he was on 'Growing Pains' that, clearly, he was a super-talented guy. Some people don't even remember he was on 'Growing Pains.' He was the little homeless kid that was hanging out in the janitor's closet that I took into the family. Things worked out well for him."