'Gordon Ramsay: Uncharted' docu-series gets greenlight at National Geographic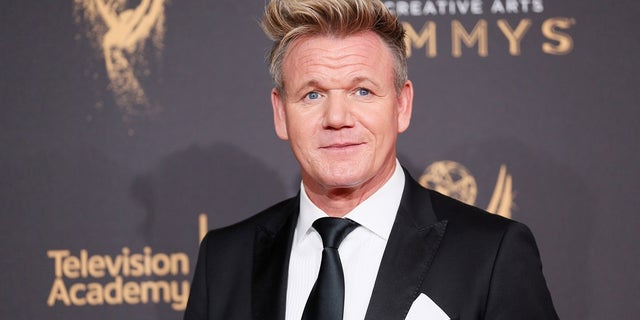 LOS ANGELES – Famed chef and television magnate Gordon Ramsay has landed a new home, this time on National Geographic.
The series follows the "Hell's Kitchen" star as he embarks on a culinary journey that "draws connections between exploration, adventure and food — with a dash of friendly competition."
"Uncharted" will test the depths of Ramsay's athletic prowess as an ironman competitor and heritage hunter as he digs deep to find distinct ingredients that make up each region's best food.
A press release about the show stated: "Join Ramsay as he scales roofs of caves to harvest fresh nests in Malaysian Borneo and puts fear aside to hunt tarantulas in Cambodia. Ramsay will travel through cities and remote areas, experiencing local challenges underwater, across mountains and through the jungle, and explore each location's extraordinary cultures, to uncover what it really takes to obtain each special ingredient."
"The series moves beyond conversation to truly immerse Ramsay in all aspects of the local culture to better prepare him for the final friendly cooking competition with local chefs and foodies."
The Emmy-nominated "Masterchef" creator spoke about his love for culinary culture and his eagerness to work with the network and explore a wide-range of locations rarely seen before on a food show.
"My passion for adventure has made me not only a better chef but also a fearless apprentice of all cultures, which makes it so exciting for me to work with National Geographic, who've been taking exploration to the limit for their entire storied history," said Ramsay.
He continued his excitement when he spoke at the Television Critics Association panels on Wednesday in Beverly Hills, Calif.
"Discovering talent and finding the most extraordinary projects is a chef's dream," he said.
"So for me, this is a dream come true. Honestly, from the bottom of my heart, I can't wait to get f---ing started."
Courteney Monroe, CEO of National Geographic Global Networks, echoed his sentiment adding that fans of Ramsay will continue to see his passion for history and food on a grander scale.
"Fans of Gordon Ramsay know all too well the passion he brings to his work," she said.
"Armed with his relentless pursuit of finding the unexpected, Gordon is not only a bold chef and exceptional television talent, but he is also a fearless adventurer who pushes himself to the limit to fully immerse himself in new worlds and cultures. We're thrilled to inspire the legions of Gordon Ramsay fans with a series unlike anything they've ever seen from him before."
Production for "Gordon Ramsay: Uncharted" is set to begin this fall with an airdate scheduled for 2019.