Gisele Bündchen was rejected 42 times, told nose was too big, she says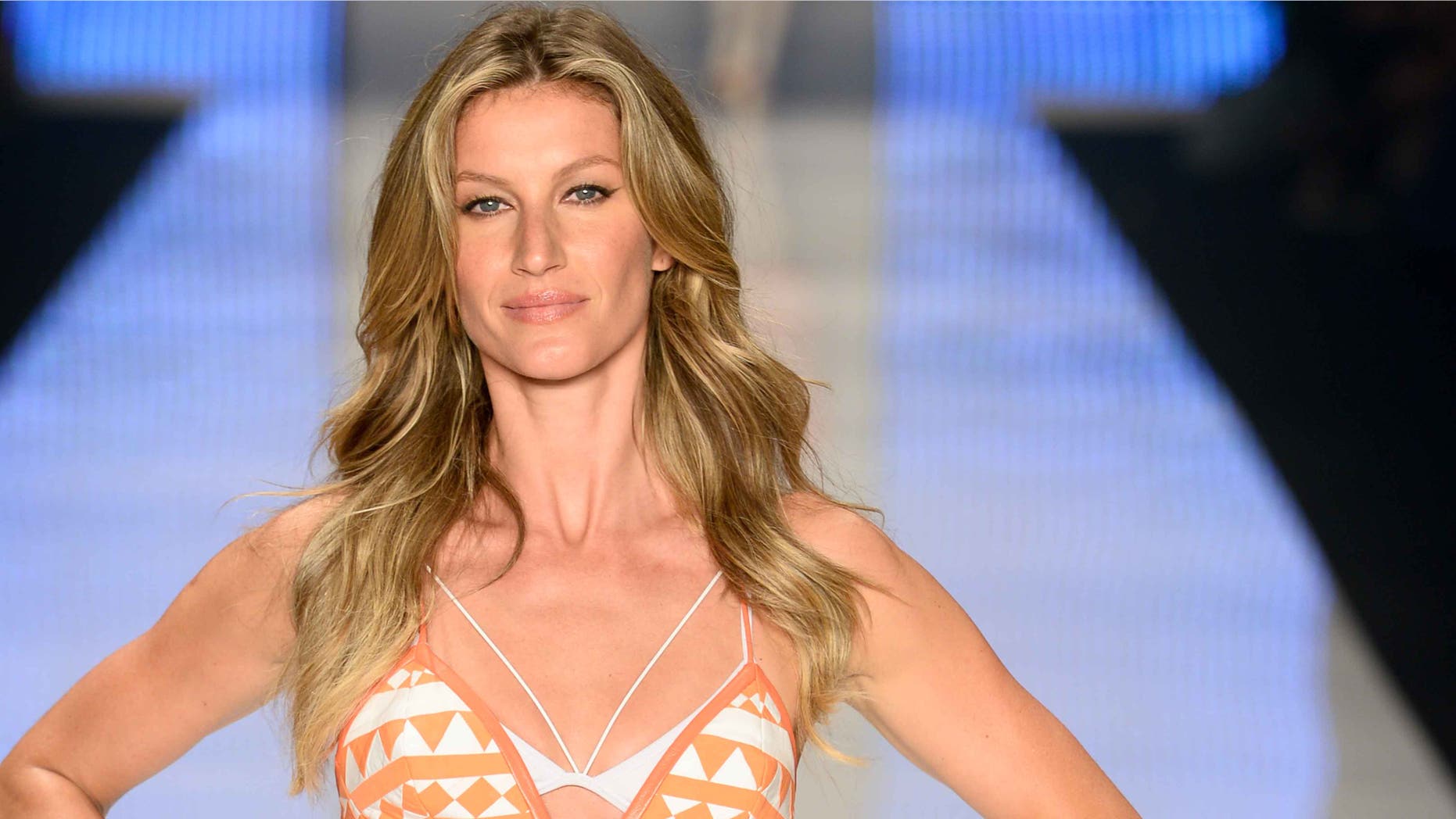 Gisele Bündchen is one of the most famous models in the world, but there were some that didn't believe she would ever make it onto the cover of a magazine.
The Brazilian beauty, who has been modeling since 1995, told People, "I remember some people telling me my nose was too big or my eyes were too small, that I could never be on a magazine cover. It wasn't easy to be 14 and hear that kind of criticism. It made me feel insecure."
She added that she felt weird as a teenager going to modeling jobs in São Paulo.
"I already felt weird because I was taller and looked more mature then most girls my age," she added. "I just knew that I wanted to do my best and see if I could make it."
But Bündchen, now 35 and a mother of two, didn't let those negative comments deter her, thanks to some advice from her dad.
"He said, 'Next time, tell them, "I have a big nose, and that comes with a big personality,"'" she recalled. "At that point I felt, if I kept working hard and giving my best, it would all work out."
Boy, did it. During her 21-year career, Bündchen went on to become the world's highest-paid model.
"It's still hard to believe that it's been that long. Time does fly," she joked.
Bündchen moved to New York at 16 and said that it took 42 rejections before she booked her first runway show for Alexander McQueen in 1998. This led to a 1999 cover for Vogue, an iconic Irving Penn shoot and, eventually, a highly publicized $25 million contact with Victoria's Secret.
"I felt like I was in the right place at the right time," she said. "I didn't really know anything about fashion. I saw jobs as opportunities to travel the world and make some money, so I could also help my family back home."
She added, "It brought a lot more attention to me, which is something I didn't feel very comfortable with. To this day I still haven't gotten very used to it."
The supermodel has also been in the spotlight because of her high-profile marriage to NFL star quarterback Tom Brady, whose suspension by the NFL over the "Deflategate" football scandal, was reinstated on Monday.
Bündchen said she doesn't dwell on the negative and tries to find a positive lesson in difficulties.
"I have had challenging experiences in my life, but I also had joy and wonderful experiences," she told the magazine. "I don't like to focus on things that don't make me happy and that I can't change. I'd rather try my best to learn from it and move on."
She added, "No one ever said learning was going to be easy, but it's part of the process of evolving as a human being, and we all have to go through it. When I look back, I see that each difficult time brought an important lesson. And I prefer to look at it with gratitude, because I wouldn't be who I am today if I hadn't gone through it all."
Bündchen said goodbye to the runway last year but is adamant that she'll remain active in some form.
"I am not retiring. I love learning, and I love creating, and I feel that will always be a part of my life," she told People. "I am just emptying my glass, so I can fill it with things that are more aligned with who I am today."