'Gilligan's Island' star Dawn Wells embarrassed financial struggles were made public, thanks fans for support
"Gilligan's Island" star Dawn Wells was surprised to discover a loved one had created a GoFundMe page to help her overcome her financial woes, but the actress is now considering getting by with a little help from her friends.
"Yes, she is leaning towards accepting the money," a rep for Wells, 79, told Fox News Thursday. "She has been polling friends and colleagues. She is touched by the notes from fans, donating or not, regarding her own problems.
"The stories are very touching and, perhaps even more than the money raised, has been of tremendous comfort to know that she is not alone — that there are others who understand her situation, how the best plans can go awry."
The rep added Wells, known for her iconic role as Mary Ann Summers on the popular series, is still coping with the media scrutiny surrounding her private life, including the difficulty she has recently been faced with in her later years.
"She is dealing with the embarrassment of the situation and the GoFundMe, but is overwhelmingly grateful for the love and support she is receiving," said the rep. "She will make her financial/official announcement on Friday night to the media and those attending the Silver Spur Awards. She is being honored that night and it will be her first public appearance since this ordeal started."
Earlier in September, Wells' rep told Fox News she is going through financial dire straits but was surprised to learn of a GoFundMe page set up to help her pay her bills.
"Although Dawn won't deny that she is indeed having a rough time, she has been keeping her wits about herself and like so many others is doing her best to overcome difficult times," said the rep.
At the time, Wells was unsure whether to use the funds or return them.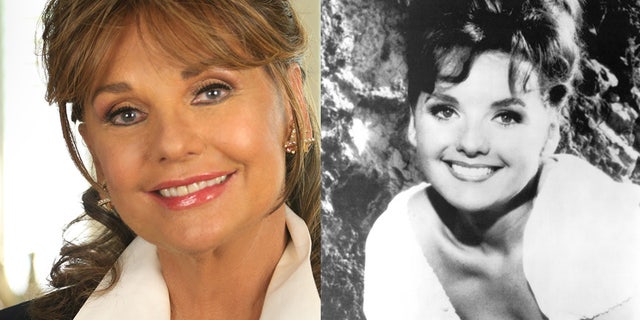 10 THINGS YOU DIDN'T KNOW ABOUT 'GILLIGAN'S ISLAND'
"She was caught completely unaware of her well-intended friend's creation of a GoFundMe page," he explained. "At this time, it has not yet been decided whether she will return the funds so generously donated by her fans and friends or if it will go into a trust/fund that would help alleviate the previously mentioned issues. Either way, this experience has been both embarrassing and humbling for Dawn."
As of Thursday, the page has raised over $194,000.
Wells told Fox News she's in awe friends and strangers were so willing to throw a life ring her way.
"I am amazed at the kindness and affection I have received from the current outpouring in regards to the GoFundMe page that is grabbing so much attention and wanted to address it," Wells wrote to Fox News. "A dear, dear friend of mine with a big heart was trying to help me with some common issues we all understand and must face. He created that page with love… like someone protecting their child.
"In a recent conversation with him, I remarked, 'Where did the time go?' I don't know how this happened. I thought I was taking all the proper steps to ensure my golden years. Now, here I am, no family, no husband, no kids and no money.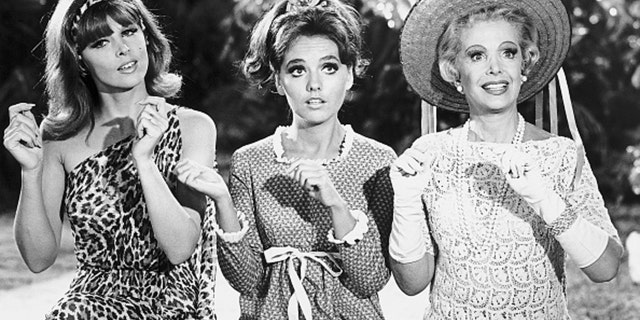 "I'm grateful that God has given me so many friends and fans who care, or it would all be too… overwhelming. … I am grateful to any of my fans who are willing to offer support. However, please know that my outlook is positive and I look forward to seeing you all in my travels."
'GILLIGAN'S ISLAND' STAR DAWN WELLS TALKS MARY ANN'S SEX APPEAL
TMZ previously reported that the former "Gilligan's" star was seeking almost $200,000 from fans through a GoFundMe page created by a close friend. The actress was allegedly "desperate" for the funds following an "unexpected accident that required hospitalization for two months," according to the crowdsourcing page.
TMZ also reported that the actress wanted to be moved to a smaller assisted living facility that is geared towards helping those in the film and TV industry but she was denied due to her debt.
Wells visited Fox News in 2014 to celebrate the 50th anniversary of "Gilligan's Island" and her book, "What Would Mary Ann Do?"
"I think Mary Ann was — she had been your friend, a companion, there was no bullying, she pitched in and she worked and I think that is what is really necessary today," she said of her famous TV character and the life lessons she evoked.
The actress went on to talk about her career since starring in the iconic series and how fortunate she was for the experiences she has had in the industry.
DAWN WELLS SAYS SHE IS 'GRATEFUL' FOR 'FRIENDS AND FANS WHO CARE' WHILE SUFFERING FINANCIALLY
"I am active and very busy and I am very lucky to be healthy, I am very lucky to be working," the actress said, mentioning a few theater roles she had taken on at the time. "I have been very, very busy and very happy."
In 2017, Wells told Fox News she enjoyed playing an unapologetic "good girl" on the beloved series.
"I have been resonating with young boys for 50 years," she said. "[But] it was wholesome and not risqué. So mom and dad didn't care what you watched. And I think we raised a good generation because of that.
"I've had soldiers tell me, 'I carried your picture in my helmet.' I had families say, 'The only way we ever got along was when we were watching your show.' It had an impact that was far more than just 30 minutes."
Wells also said a part of Mary Ann will always be with her.
"I have them!" she dished on still owning her character's shorts and top. "I have the gingham dress, too. And I really don't know how I got them. We were picked up for Season 4. Then we went on vacation. I might have taken them home to check on the sewing. And they we were canceled, by telephone. So we never went back to get any of the props or anything. But, I have the shorts!"
Fox News' Morgan Evans contributed to this report.