'Game of Thrones' star Sophie Turner says she 'found her person' with engagement to Joe Jonas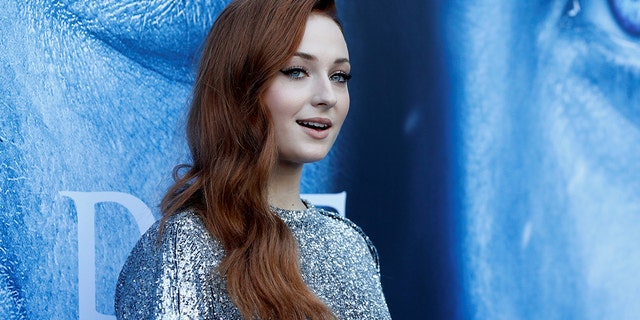 NEWYou can now listen to Fox News articles!
Sophie Turner is speaking out about having a ring on her finger.
"I'm still like, Holy sh*t! I'm engaged," Turner, who is engaged to Joe Jonas and plays Sansa Stark on the hit HBO fantasy series "Game of Thrones," revealed to Marie Claire on Wednesday.
"There's this weird misconception that being married is the greatest thing that'll ever happen to you," she said. "But I've always found that my career is something I work for, and when I achieve something, there's a sense that this is the greatest thing I'll do in my life."
However, she only had positive things to say about being betrothed.
The 22-year-old continued, "It's lovely to be engaged. Not like I achieved anything, but I found my person, like I'd find a house that I love and want to stay in forever. There's a sense of peace that comes with finding your person. But there's a drive that comes with your career."
'GAME OF THRONES' STAR NATHALIE EMANUEL SAYS SHE REGULARLY DEALS WITH RACISM, MISOGYNY
Turner is slated to appear in the last season of "Game of Thrones" in 2019.
She and Jonas, 28, revealed they were getting married back in October 2017, when they posted the same photo of hands and an engagement ring on their respective Instagram accounts.
"I said yes," Turner wrote at the time.
In a May 2017 InStyle article, Turner spoke about dating.
"I found it easier to date someone who understands the industry or is in that world," she said. "You realize that you're not going to see each other all the time. And you don't feel like a jerk when you're like, 'My publicist says I can't do this …"