'Game of Thrones' Season 8 premiere date teased for 2019 by actress Sophie Turner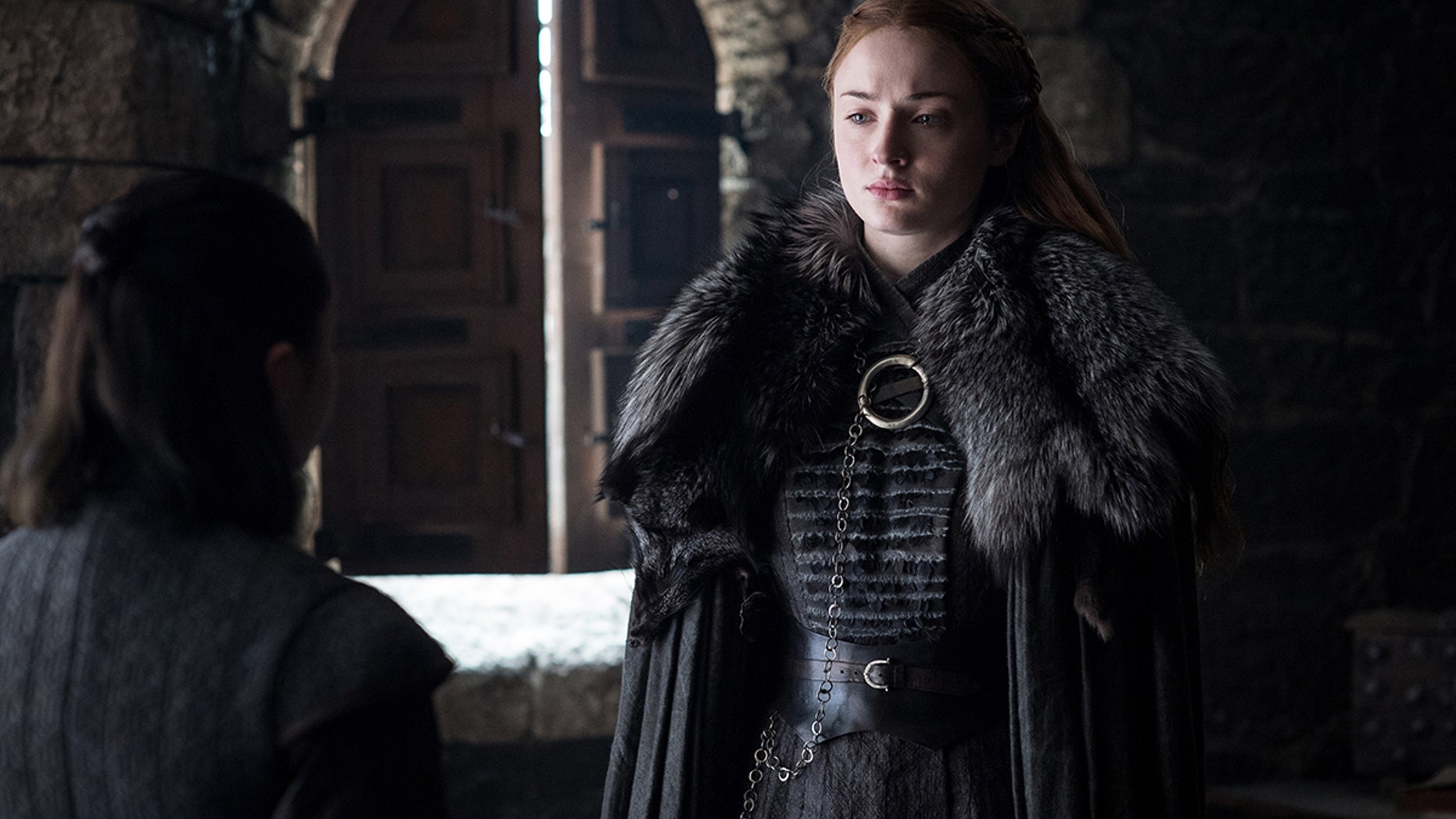 It seems "Game of Thrones" fans' worst fears have been confirmed. A key cast member on the long-running series has revealed that the final six episodes won't debut until 2019.
"Thrones" is a series that's notorious for large wait times between seasons, so when Season 7 took its bow in August, fans far and wide were hoping that the reduced order of six episodes for Season 8 would mean that they wouldn't have to wait too long to see how the series wraps up.
Speaking in an interview with Variety, Sansa Stark actress Sophie Turner seems to have let it slip that the release date isn't going to come in the upcoming New Year. When the star was asked about her excitement level for the premiere as well as her upcoming role as Jean Grey in "X-Men: Dark Phoenix," she almost offhandedly noted that "Thrones" won't be out until 2019.
As Entertainment Weekly notes, savvy enough fans likely saw the delay coming. The outlet reports that Season 8 is still filming and is expected to continue into the summer of 2018. Given the vast amount of post-production needed, as well as showrunners David Benioff and Dan Weiss' propensity for taking their time for the sake of quality, 2019 isn't that far-fetched.
The outlet also notes that the 2019 release date would allow HBO to spend its time campaigning for an Emmy run for Season 7 in 2018 rather than promoting Season 8. While the star had bad news for those that wanted to see the new season sooner rather than later, she was able to share some minor details about what her character will go through in the final six episodes of the show.
"This season, there's a new threat, and all of a sudden she finds herself somewhat back in the deep end. And without Littlefinger, it's a test for her of whether she can get through it," she told Variety. "It's a big challenge for her, without this master manipulator having her back. This season is more a passionate fight for her than a political, manipulative kind of fight."
It's worth noting that Turner's words aren't final and that an official release date from HBO has yet to be announced.